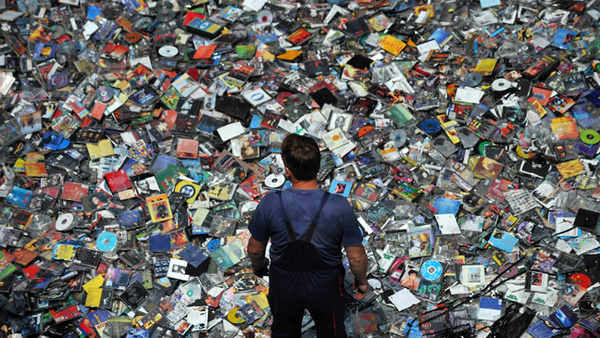 Los Angeles' very own anti-piracy task force, under Operation Chimney Sweep, has arrested 10 people and seized over $4 million worth of pirated movies, music and counterfeit apparel.
L.A. city controller Wendy Greuel says the arrest and raids took place all throughout L.A. by "dozens of
officers
."
A number of trade group executives including Larry Hahn of the
MPAA
and Marcus Cohen of the
RIAA
were delighted by the news and thanked the LAPD for their "sustained commitments."
Adds Cohen (
via THR
):

"Their hard work has resulted in heightened consumer awareness, more criminals off the street, the implementation of meaningful new policies and -- during this holiday season and in this difficult economic time -- the preservation of many jobs of those in the creative community whose livelihoods are directly threatened by this theft. This historic holiday enforcement action sends a strong message to criminals that this kind of illegal activity won't be tolerated while raising a red flag for last-minute holiday shoppers."
To date, the task force has served "181 search warrants, made 498 arrests and seized $93.8 million worth of illegal goods" since being created in 2004.
If you combine the overall efforts of the LAPD, the task force and the L.A. County Sheriff's Department those numbers explode to 700 arrests and $305 million worth of counterfeit goods seized, notes Greuel.
Written by: Andre Yoskowitz @ 22 Dec 2010 21:02