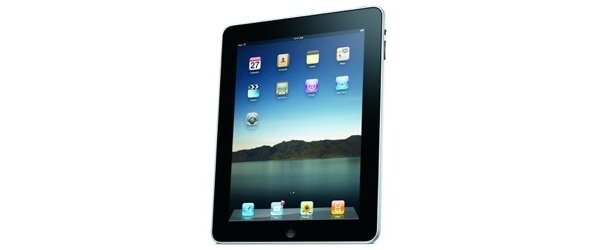 According to new reports from Taiwanese component makers, the Apple iPad 2 will have dual core 1.2GHz processors, alongside a plethora of upgrades.
Furthermore, the company will produce 5 million units in the Q1, expecting strong sales of the device.
Concord Securities analyst Ming-Chi Kuo says the tablet will not have Retina Display, as previously rumored and will keep the same 1024x768 resolution as the original model.
Says the analyst (
via Insider
):
The improvement of the iPad 2 display focuses on thickness and anti-reflection, not resolution. iPad 2 display module is 30~35% thinner than iPad 1 and it's helpful for better form factor.

Thanks to anti-reflection, iPad 2 could have better sunlight readable experience and it's helpful for Apple to compete with Amazon's fast growing Kindle business.

The most important reason why iPad 2 won't have retina display is yield rate of panel making. At this point, making high resolution and bright IPS/FFS panel is not easy and the production volume and cost couldn't meet Apple's requirements.
In order to compete with upcoming tablets, (running WebOS, Android 3.0 and QNX), the iPad 2 will have a much more powerful CPU, GPU and more RAM.
Continues Kuo:
iPad 2 will use [ARM] Cortex-A9 dual core processor running at 1.2GHz. Increasing 1~2% single core processor clock results in a 3~5% power increase and dual core could get a better balance between computing power and power consumption. That's the reason why Apple will use dual core for iPad 2.

The iPad 2 will also have a GPU using Imagination's SGX543 dual core graphics technology which is 200~300% powerful than iPhone 4.

For making full use of GPU upgrading advantage, iPad 2 needs bigger memory bandwidth. So iPad 2 has 512MB RAM, same as iPhone 4 and twice as much as iPad 1, but running at higher clock 1,066 MHz for getting bigger memory bandwidth (iPhone 4 memory clock is 800 MHz).
As reported in the past, the report concludes that the iPad 2 will have an SD card slot and dual cameras, but the cameras will be of the same quality as the iPod Touch, 1MP for the rear and 0.3MP for the front.
Written by: Andre Yoskowitz @ 31 Jan 2011 2:18