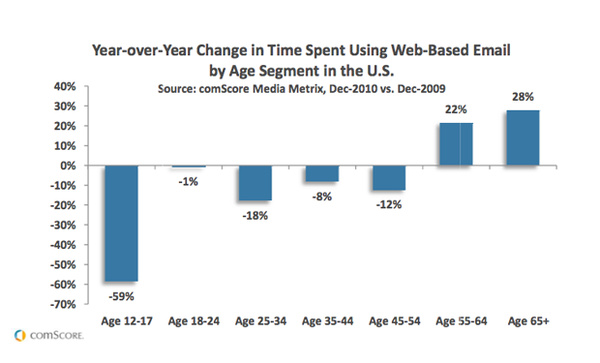 According to a new comScore report on digital trends, email usage has significantly declined, especially amongst teenagers.
From December 2009 to December 2010, overal web email usage declined 8 percent, dragged down by a 59 percent decline among teens aged 12-17.
Users aged 18-24 saw the smallest year-over-year decline, at just 1 percent, while usage among 25-35 year olds fell 18 percent. Usage by 35-44 year olds fell 8 percent and the 45-54 demographic saw a 12 percent decline.
Older people helped buoy the fall, as 55-64 year olds increased usage 22 percent and the 65 and older crowd saw 28 percent growth.
Most of the share lost by email usage, was found by social networking, especially among teens.
(
Pic via Crunch
)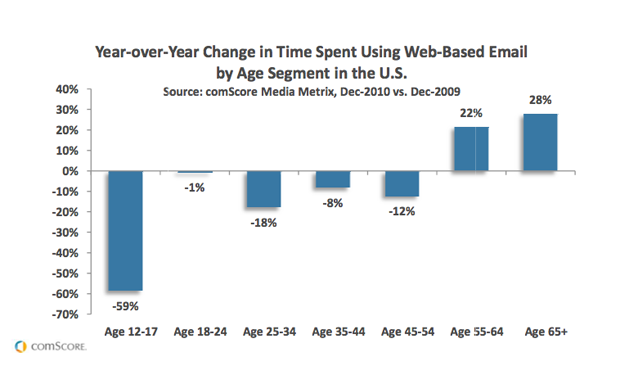 Written by: Andre Yoskowitz @ 7 Feb 2011 21:56