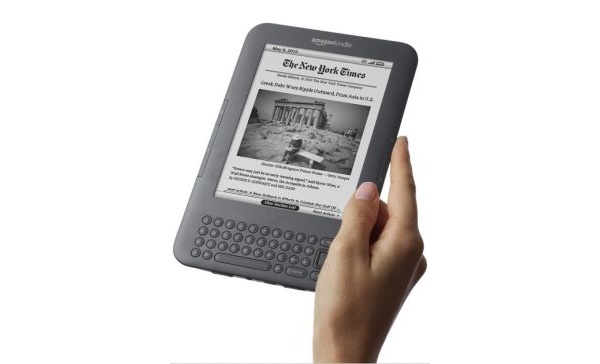 AT&T has announced this morning that it will begin selling the Amazon Kindle 3G in stores in the U.S., beginning on March 6th.
The device can connect to the Internet via Wi-Fi, as well as AT&T's nationwide 3G network.
AT&T will include the device in its "connected devices displays" throughout the store, allowing would-be buyers to test out the e-reader.
Says the carrier:
Amazon has without question pioneered the eReader space with Kindle, and it's exciting to not only connect this device through our network, but now offer it in our stores to readers around the country. As the first dedicated eReader offered in our stores, we are confident the Kindle will be an attractive addition to our in store connected devices lineup.
The updated Kindle 3G can hold up to 3500 e-books internally, and Amazon has 810,000 books available. The device has one month of battery life when not connected to Wi-Fi.
There are no contracts or data fees and the devices sells for $189.
Written by: Andre Yoskowitz @ 28 Feb 2011 16:06