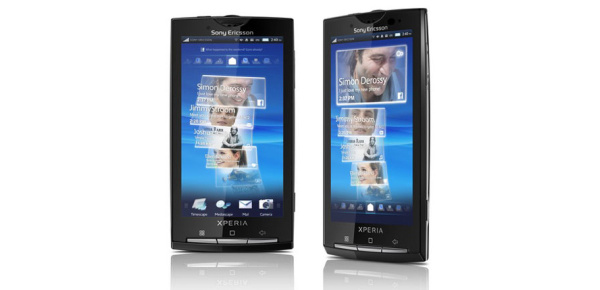 Sony
Ericsson has announced, much to everyone's surprise, that Xperia X10 owners will be receiving the Gingerbread 2.3 Android update for their devices.
The smartphone maker had announced last year that the device would not get any
firmware
updates past Android 2.1.
Sony implies that the update will be available at the end of June, but will not be available
OTA
. You will need to download it manually and update by plugging your phone into the computer.
The company says
strong consumer demand forced them to change their mind on the updates:
I have been working with this blog for almost 1 ½ years. After lots of interaction and discussion, by far the most intense discussions lately were around Xperia X10 Android upgrades. We earlier stated that we did not have plans for further upgrade of the Xperia X10 beyond Android 2.1 Éclair, which was correct at the time.

However, I am happy to inform you that this has changed. We plan to bring an upgrade to Android Gingerbread for the Xperia X10 to generic trade kits end Q2 / early Q3 this year. We have heard your requests all along but until today have not been able to confirm this. The great work on our 2011 products Xperia PLAY, Xperia arc and Xperia neo actually has enabled us to start the work in a special project bringing Gingerbread to the Xperia X10.

We have listened to our consumers. In addition, the development of the software for our new 2011 range of Xperia phones gave us a solution that made it possible to deliver Gingerbread on Xperia X10.
Written by: Andre Yoskowitz @ 25 Mar 2011 13:41