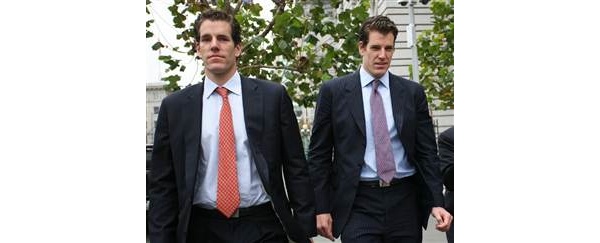 For anyone who has seen the critically acclaimed 'The Social Network,' it was very clear what former Harvard president Larry Summers thought of the Winklevoss twins (it wasn't good).
Today, Summers reaffirmed his view, calling the twins a pair of "***holes."
Says Summers:
Rarely, have I encountered such swagger, and I tried to respond in kind. One of the things you learn as a college president is that if an undergraduate is wearing a tie and jacket on Thursday afternoon at three o'clock, there are two possibilities. One is that they're looking for a job and have an interview; the other is that they are an a**hole. This was the latter case.
Along with Harvard classmate, Divya Narendra, the twins filed suit against Facebook in 2004 alleging that the concept for Facebook was stolen from them and their early work on HarvardConnection.
In 2008, Facebook agreed to settle, giving the trio a deal worth $65 million ($45 million in stock), with the majority in Facebook stock.
With Facebook now valued at $100 billion the Winklevoss/Narendra shares in Facebook are worth just over $300 million, an appreciation of 660 percent in just three years.
For more information on the ongoing trial against Facebook, check here:
UPDATE: The Winklevoss twins just can't let Facebook suit die
Written by: Andre Yoskowitz @ 21 Jul 2011 13:01