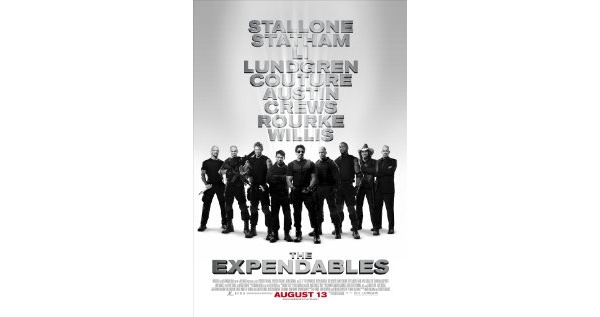 Lawsuit against tens of thousands of alleged Expendables pirates suffers jurisdiction setback.
All in all, the lawsuit targeted 23,322 alleged pirates identifiable only by the IP address used. For a time it was the biggest file sharing lawsuit seen yet, though it was surpassed by the
Hurt Locker
lawsuit later on.
Now a U.S. District Court of Columbia has dealt the case a major setback that casts doubt over whether over 99 percent of the alleged pirates will be pursued at all. Judge
Robert Wilkins
ruled that the vast majority of alleged pirates cannot be pursued through his court because they fall out of the court's jurisdiction.
"Plaintiff has only shown good cause for, and will only be entitled to discovery related to, those John Does for whom there is a good faith basis to believe may reside in the District of Columbia,"
Wilkins wrote
in his ruling.
"Plaintiff can establish such a good faith basis for residence or personal jurisdiction by utilizing geolocation services that are generally available to the public to derive the approximate location of the IP addresses identified for each punitive defendant."
Nu Image had argued that publicly available IP lookup services are not accurate enough to be used in this case, but the Judge disagreed.
TorrentFreak
used such a public service and estimated that only 84 out of the 23,322 IP addresses belong to people in the District of Columbia.
This will undoubtedly make pursuing all the alleged infringers much more expensive and resource consuming.
Written by: James Delahunty @ 3 Aug 2011 14:51