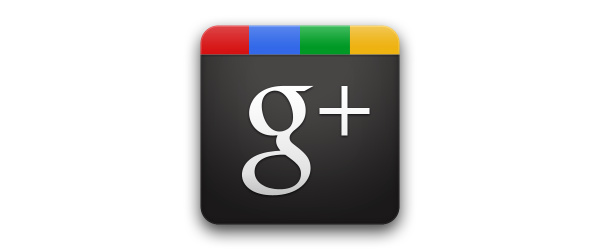 Google+ may not be ready to take on Facebook yet, but traffic to the would be contender for the social networking crown spiked immediately after
opening to the public
.
According to data collected by Experian Hitwise, Google+ traffic grew more than 1000 percent from the week ending September 17th to the week of September 24th.
Interestingly, their data seems to suggest the reason Google chose to end the invitation-only beta and open Google+ to everyone may be that user interest had already started to wane.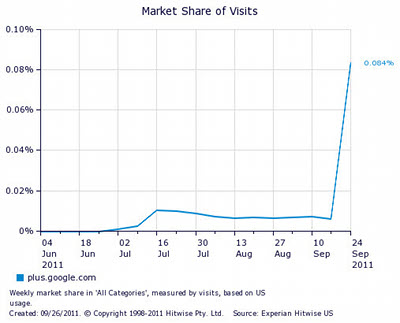 The traffic surge immediately made them nearly as popular as MySpace.
Keeping things in perspective, this doesn't mean Google+ is a top tier social networking site. With just under 15 million visits last week, their traffic still amounted to less than 1 percent of Facebook's total.
Nor does it come anywhere near YouTube, the number 2 site on the Experian Hitwise index. YouTube had 530 million visitors for the week.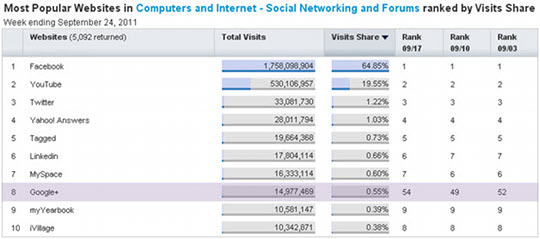 For the moment, it would seem most accurate to say Google+ is competing to be the top social netowrking site in the bottom tier. The challenge will be sustaining the momentum for more than a week or two.
Written by: Rich Fiscus @ 29 Sep 2011 15:48