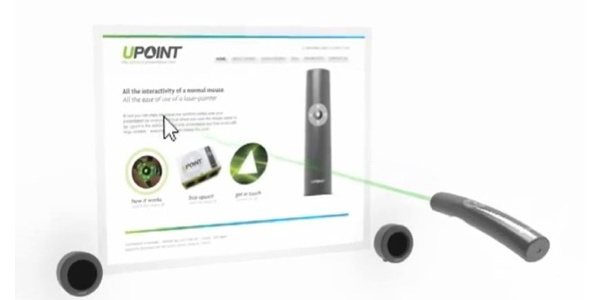 Patent troll UltimatePointer, maker of the Upoint laser-pointer presentation remote, has sued
Nintendo
, GameStop, Best Buy and Sears over alleged patent infringement.
The company says it owns the patent for "Easily Deployable Interactive Direct-Pointing System and Presentation Control System and Calibration Method."
Nintendo "directly infringed the patent with the unauthorized selling of its
Wii
remote hardware," says the company.
The retailers, by association of selling the Wii remote, infringed as well,
explains UltimatePointer
.
While looking for monetary damages, the company also wants Nintendo to pay its court costs.
It is important to note that UltimatePointer's Upoint is currently vaporware, and is not even up for sale.
(Pic via
Rant
)
Written by: Andre Yoskowitz @ 30 Sep 2011 0:22