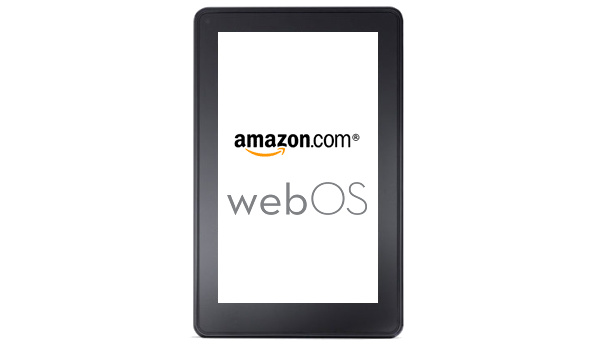 Amazon
may be looking to move from Android to WebOS for future tablets based on a report from VentureBeat.
Although
Amazon
's upcoming Kindle Fire runs Android, it has been customized to be more of a dedicated client for their various services than an all-purpose tablet. It even has a custom web browser which uses an
Amazon
service to speed page load times.
According to VentureBeat, "a well placed source"
told them
Amazon
is negotiating buy
Palm
from
HP
.
HP
bought
Palm
in 2010, hoping to use their WebOS mobile operating system as the basis for smartphones and tablets. After a half hearted attempt to continue developing
Palm
's phone business, they launched the TouchPad tablet this July.
After less than two months, facing poor sales and
complaints from retailers
,
HP
decided to
get out
of the mobile device business entirely.
Palm
's assets seem like a much better fit for
Amazon
than
HP
. Unlike
HP
,
Amazon
isn't concerned with turning a profit from hardware sales.
Instead, their interest is in getting clients for their web-based services, including their e-bookstore and streaming video service, in the hands of consumers.
One of the problems
HP
faced with WebOS was a lack of apps and developers. For
Amazon
that's arguably an advantage. As long as they are taking a loss on their tablets, as they
appear to be
with the Kindle Fire, it's imperative that consumers use them with
Amazon
services.
A lack of apps makes it more likely their customers will be buying an
Amazon
tablet specifically for that purpose. That, in turn seems to clear the way for
Amazon
to start selling larger tablets
without worrying
that they are subsidizing
Netflix
or
Hulu
clients.
Locking buyers into
Amazon
services also seems like a good strategy for avoiding
Apple
patent lawsuits.
Apple
is more likely to see a general purpose tablet as a competitive threat than a dedicated
Amazon
client.
Written by: Rich Fiscus @ 30 Sep 2011 16:40