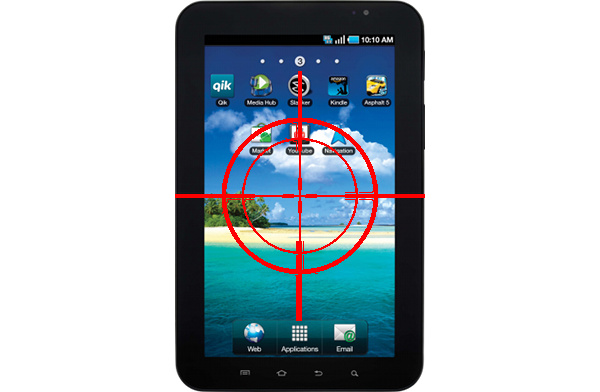 Samsung
appears to be offering
Apple
a preliminary settlement in their Australian patent infringement lawsuit over the Galaxy Tab 10.1.
In the Australian suit,
Apple
is claiming
Samsung
's tablet infringes on a patent for touchscreen technology. The dispute over two other patents for "selective rejection," which helps the device ignore accidental contact with the touchscreen, have already been settled with
Samsung
agreeing to drop the feature.
Based on
an account
of the proceedings from The Wall Street Journal,
Samsung
's proposed settlement would allow them to release the tablets before a final hearing on the matter.
This should make it possible for them to begin selling the tablet in Australia well before Christmas, perhaps as early as next week.
Details of
Samsung
's offer, which was presented privately to
Apple
representatives, weren't discussed in court, it seems likely they are proposing a preliminary licensing agreement.
Samsung
has
made it clear
they have no objection to
licensing patents
for their devices. They consider it a standard cost of doing business.
This offer may be part of an overall strategy of painting
Apple
's position as being about competition and not patents.
Apple
's demands in their many lawsuits against
Samsung
have asked for
Samsung
products to be taken off the market rather than asking for damages or demanding license agreements.
The previous day,
Samsung
's attorneys argued are being singled out despite the fact there are already other products on the market with similar features, which presumably also infringe on
Apple
patents.
Apple
objected to the relevance of the claims, but was overruled by the judge.
If
Apple
won't negotiate a deal, it could help
Samsung
not just in Australia, but also in other cases around the world.
Apple
has so far been successful in painting
Samsung
as the aggressor unfairly copying
Apple
technology for unfair competitive gain.
A refusal to consider the kind of patent licensing deal which is common in the tech world could make
Apple
look like a would-be monopolist rather than a victim.
Written by: Rich Fiscus @ 30 Sep 2011 12:45