New iPhone 4S is confirmed by Apple at 'Let's talk iPhone' event.
After being 'leaked' in an iTunes beta update,
Apple
has confirmed the existence of the
iPhone 4S
handset. It has been speculated that Apple would unveil a more affordable iPhone handset (though that's not exactly the case), as fierce rival Samsung has been showing strong growth driven by both high-end and low-end market sales of its devices.
On the outside, it features the same glass finish front and back, Retina Display clarity and the same stainless steel band on the edges. The iPhone 4S is driven by a dual-core
A5
chip, as is the iPad 2, up to twice as fast as iPhone 4. It offers dual core graphics, seven times faster than iPhone 4.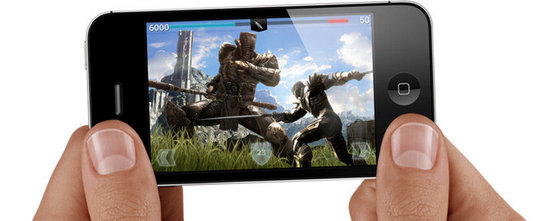 To drive home the point about iPhone being a platform for gaming,
Epic Games
President
Mike Capps
took the stage to demonstrate
Infinity Blade 2
, an iOS exclusive. The game will be available from December 1.
For battery life, the iPhone 4S provides up to 8 hours of 3G talk time, 14 hours talk on 2G networks, 6 hours browsing on 3G networks, 9 hours browsing on Wi-Fi, 10 hours playing video and 40 hours pumping out music. The model can automatically switch between two antennas to improve call quality and provide faster data performance. It supports
GSM
and
CDMA
networks.
For data use, the iPhone 4S can provide up to 14.4Mbps download speeds, which is
"just as fast as competitors claim for their 4G devices."
The handset features a new camera with an 8MP sensor, snapping images up to 3264 x 2448, 60% more pixels than possible with the iPhone 4. A new sensor also captures 73% more light with the new camera, while the capture speed is 33% quicker.
The iPhone 4S can record video up to 1080p resolution.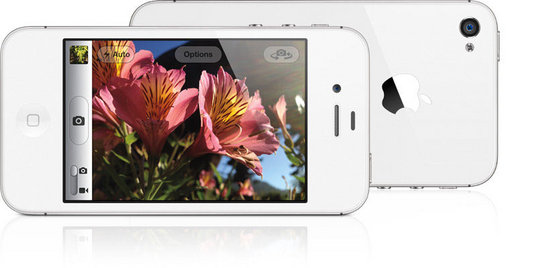 AirPlay Mirroring
also allows you to play your video and on-screen content on a bigger screen, using a wireless connection. Using a new
"Siri"
companion feature, the iPhone 4S recognises speech commands. To differentiate it from other such systems,
Phil Shiller
demonstrated how Siri could
"understand"
different ways of asking the same question.
Siri
"listens"
if the user holds down the Home button on the iPhone 4S. Questions about the weather, for example, will be recognized and forecast information given back immediately, while questions such as
"What time is it in Paris?"
will get both an on-screen answer and voice answer. Setting an alarm for 6AM by saying
"Wake me up tomorrow at 6AM,"
was also demonstrated.
Siri will also respond to requests for directions, locations, stock price information and more. On the iPhone 4S keyboard, there is now a microphone set next to the keyboard so you can dictate messages and other text input by voice instead. It apparently improves over time as it learns your voice, and works in English, French and German.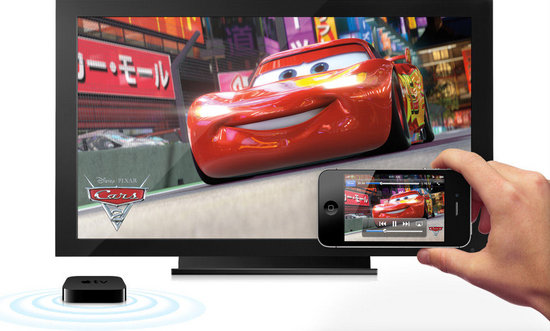 The iPhone 4S comes in black and white models, priced at $199 for 16GB, $299 for 32GB and $399 for 64GB, with a two year contract in the U.S. It will be available from
AT&T
,
Verizon
and
Sprint
from October 14, (pre-orders from October 7).
It will also launch in the UK, Canada, France, Australia, Germany and Japan on the same day, with 22 other countries on October 28. By the end of 2011, it will be available in 70 countries through over 100 carriers.
Written by: James Delahunty @ 4 Oct 2011 13:58