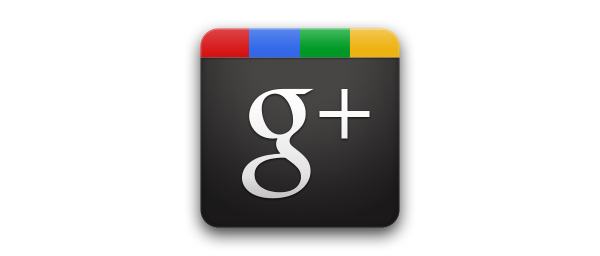 Google
Senior Vice-President of Social Business Vic Gundotra told an interviewer at the Web 2.0 Summit that support for pseudonyms in
Google
+ is coming at some point in the future.
In July, at about the same time
Google
+
reached 20 million
users, the company began suspending accounts where people weren't using their real names as
Google
+ user IDs.
They defended this by pointing out their terms of service specifically require users to go by their real names:
To help fight spam and prevent fake profiles, use the name your friends, family or co-workers usually call you. For example, if your full legal name is Charles Jones Jr. but you normally use Chuck Jones or Junior Jones, either of those would be acceptable.

Although Gundrota's answer seemed to be spinning what happened to save face, he did say the
Google
will be changing their policy in the future:
It was largely an issue of development priorities. It's complicated to get this right. It's complicated on multiple dimensions. One of the dimensions it's complicated on is atmosphere. You know if you're a woman and you post a photo and Captain Crunch or Dogfart comments on it, it changes the atmosphere of the product. And so we wanted the product to be a product where you could discover people you know. And they're not called Captain Crunch. They're called Lisa Adams, and that's how you discover the people that you know.

That doesn't mean that we're not going to support other forms of identity. It's coming. It's just that this is the way we wanted to roll out the service. This is the atmosphere we wanted to set and as we are out more than a month - we've been out in beta - open for about a month, we'll add these features.
Obviously there are many good reasons for using a fake name of some sort on
Google
+. If the people you want to connect with know you by another identity, such as one you use in online forums, it's actually counter productive to use your real name.
Certainly it's
Google
's right to make whatever rules they want for their service, but going by your real name online is the exception, rather than the rule. It seems so obvious that it seems odd
Google
's developers and executives wouldn't have recognized that from the beginning.
Even if true, Gundotra's explanation just makes the policy look worse. Either it's not true and he just doesn't want to admit the real reason for the policy, or the official explanation is dishonest and they arrogantly believed they could control "the atmosphere" of
Google
+.
A smarter approach would have been to simply admit it was a mistake and change the policy. Any other approach just makes them look foolish.
Written by: Rich Fiscus @ 20 Oct 2011 3:33