According to AOL's latest quarterly earnings, the company still has 3.5 million dial-up subscribers accessing the internet with 8Kbps download speeds.
Additionally, the company only lost 630,000 subscribers in the quarter, its smallest loss ever. AOL has had a price promotion available to new users for months now and it appears the promotion worked as 200,000 people actually added the service.
As broadband became mainstream in the early-
mid
2000s AOL was losing up to 5 million subscribers per year.
Surprisingly, the monthly bill for AOL dialup is still $17.50, down just $0.50 from 2001.
Full chart (via
BI
):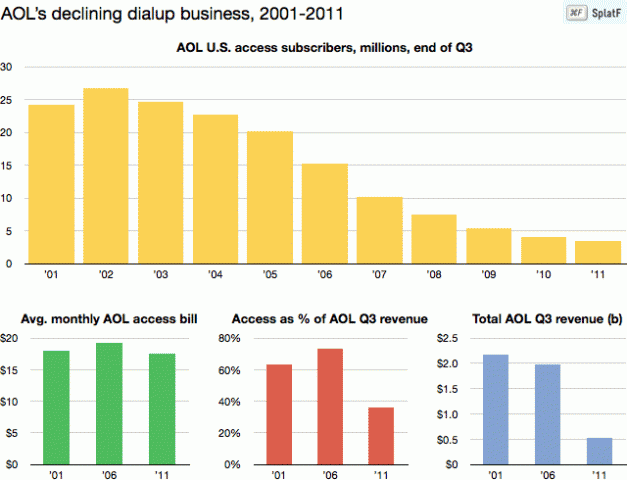 Written by: Andre Yoskowitz @ 3 Nov 2011 11:25