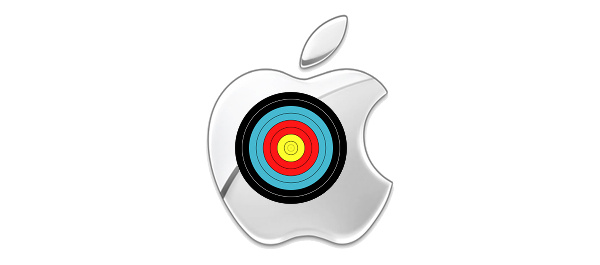 A German court issued an injunction against
Apple
, banning them from selling any mobile devices in the country... sort of.
The injuction was granted in a lawsuit against
Apple
, alleging the iPhone and iPad both infringe on
Motorola
patents. It was issued after
Apple
failed to appear in court.
While that sounds like a big deal for
Apple
, and in the end it could be, as Florian Mueller at FOSS Patents
points out
, the situation is much more complicated than it sounds.
First, there's the injunction itself.
Apple
has issued an extermely ambiguous statement on the matter, saying (via
FOSS Patents
):
This is a procedural issue and has nothing to do with the merits of the case. It does not affect our ability to do business or sell products in Germany at this time.
There are many ways that could be interpreted based on the nature of the lawsuit. For starters, it could mean
Apple
believes they will
be granted
a temporary stay of the ban, which may be decided in the next couple of weeks.
Or it could be a reference to the fact only Apple Inc was enjoined from selling the devices. Technically Apple Inc, a US company, doesn't distribute devices in Europe for tariff reasons, and for income tax reasons neither do their German subsidiaries,
Apple Retail GmbH
or
Apple Retail GmbH
.
In fact, it is
Apple
's Irish subsidiary which handles distribution throughout the EU.
None of those three other companies was named in this suit, and there are cases pending against the two German companies which will be heard later this month and at the beginning of December.
Meuller has spoken to several German lawyers, and despite what has been published elsewhere, they seem to be of the opinion that the distinction between the separate companies does not, in fact, mean
Apple
can ignore the suit against Apple Inc without penalty.
They further speculate that if the injunction against the US parent company is upheld, it could very well lead to injunctions against the German and Irish companies until the cases are decided.
If they aren't granted a stay of the injunction, but win the cases against their German companies, the likelihood of winning a future appeal of the injunction seems to go up. Obviously, if they lose those cases, it seems a lot less likely.
Although this is similar on the surface to the
recent ban
on Samsung tablets in Germany,
Apple
's organizational structure and use of
Apple
Stores to sell directly to consumers make it different.
For example, if a German retailer wishes to sell a Galaxy Tab 10.1, he can purchase it outside the country because the ban applies specifically to Samsung's German division.
Apple
Stores, being part of the German
Apple Retail
company, wouldn't have this option if the new ban goes into effect and is extended to
Apple Retail GmbH
.
Of course, you can expect to wait weeks, if not months to find out whether the ban will be enforced. However, if it does take effect, it could be a powerful negotiating tool for Motorola to force
Apple
into a cross-licensing agreement.
Written by: Rich Fiscus @ 7 Nov 2011 14:57