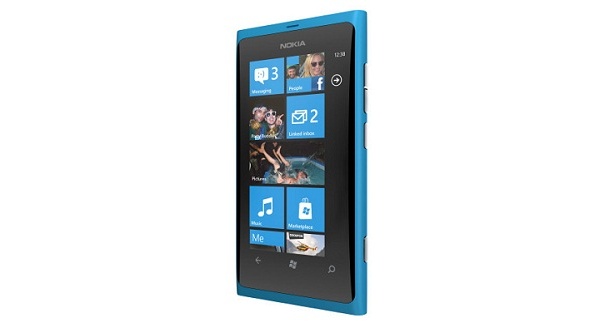 During the years when
Nokia
's Symbian ruled the world smartphone market, you might not have even known they existed if you lived in the US.
Prior to the iPhone, the US smartphone market was dominated by RIM's BlackBerry, with its enterprise email integration, and a small number of Windows Mobile phones.
Nokia
never seemed interested in establishing the kind of carrier relationships required to be a major presence in the US market. In hindsight that may seem short sighted, but at the time it seemed to make sense considering how well
Nokia
's smartphones sold globally.
But when the US smartphone market exploded with the first iPhone,
Nokia
's lack of carrier partnerships effectively locked them out of this new major market, and unable to remain competitive worldwide as a result.
They appear to be preparing to correct that weakness with their Windows Phone handsets. Even though their Windows Phones aren't expected in the US until some time next year, a job opening posted on the
Nokia
website suggests they are already positioning themselves for success in the market.
The job, which has a title of 'WP Developer Evangelist', includes the following description:
You will be part of the Nokia Developer Experience team, responsible for engaging developers through world-class developer outreach programs and providing technical support services that enable developers to efficiently design, develop, distribute and monetize leading edge consumer experiences on Nokia with Windows Phone devices and on the overall Windows Phone ecosystem. Your role is to evangelize the latest technologies Nokia and Microsoft have to offer to the developer community and for representing the voice of the Windows Phone developer within Nokia, ensuring that they have access to tools, programs and support they need to design, develop, distribute and promote their apps to Nokia customers. You job is to create excitement and momentum for the latest developer offerings, and to work with developers to deliver unique and creative apps that showcase the potential of our offerings. You are about mobile technologies and thrive on playing with the latest tools and working with local teams (Nokia and Microsoft) around the world to promote our developer offerings. You will engage with developers at conferences, workshops, user groups etc. You are comfortable discussing technologies with bloggers and analysts and are active online, blogging and tweeting and participating in discussion boards.



Specific Responsibilities include:

? Create excitement for and drive the success of Nokia's developer products and programs by engaging with third party developers building applications and businesses on them.
? Evangelize the adoption of Windows Phone developer products to the broader developer community.
? Participate in technical and design discussions with developers to speed adoption and ensure best practices during implementation.
? Evangelize Nokia developer products in person and online.
? Advocate for developers within Nokia, and influence our developer product strategy by working with teams across the company.

You will be measured on the size and activity of the developer community and number and quality of apps in the app store and developer satisfaction/preference.
Despite their partnership with
Microsoft
,
Nokia
faces an uphill battle, even within the Windows Phone space. Competitors like
Samsung
and
HTC
are already familiar to US consumers and have established reputations.
In the US,
Nokia
's reputation is still primarily as a feature phone vendor. Fortunately for them, what reputation they do have is for making generally high quality phones.
At least it's a start.
Written by: Rich Fiscus @ 8 Nov 2011 4:06