PETA (People for the Ethical Treatment of Animals) has started a new ad campaign targeting the brand new Super Mario 3D Land video game for the
Nintendo 3DS
.
The group seems to be up in arms over Mario's "Tanooki" racoon suit.
Says PETA:
Tanooki may be just a 'suit' in Mario games, but in real life, tanuki are raccoon dogs who are skinned alive for their fur. By wearing Tanooki, Mario is sending the message that it's OK to wear fur.
Nintendo
was quick
to respond
to the campaign:
Mario often takes the appearance of certain animals and objects in his games. These have included a frog, a penguin, a balloon and even a metallic version of himself. These lighthearted and whimsical transformations give Mario different abilities and make his games fun to play. The different forms that Mario takes make no statement beyond the games themselves.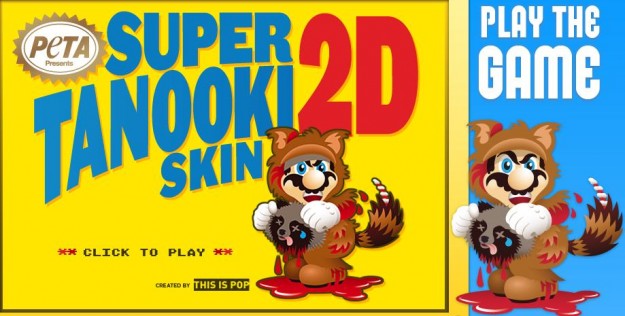 Written by: Andre Yoskowitz @ 15 Nov 2011 12:59