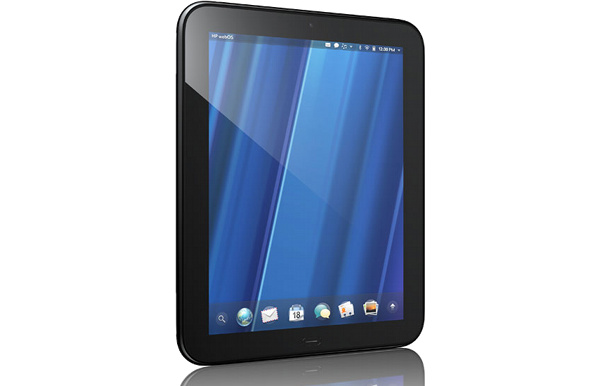 HP
is getting ready to make their final push to rid of the last remaining stock of their discontinued
TouchPad
stock.
After
dismal sales
of the
WebOS
based tablet led to HP discontinuing it earlier this year, they went on sale for below cost and
quickly sold out
. Later, contractual obligations with suppliers led to an additional
batch of TouchPads
being produced which were
offered in bundles
with their computers.
This last bunch of TouchPads consists of
refurbished
units, which TechCrunch reports
will be offered
at the same $99 and $149 pricepoints via the company's
eBay
store. They quote an internal HP email which reads:
In an effort to give HP employees first chance at a very limited supply of refurbished TouchPads, there will be a short delay between when the product is posted live for sale on eBay and when the general public is notified of the sale.

Refurbished HP TouchPads, both 16GB and 32GB versions, will be posted for sale through the HP eBay store at: 6:00 p.m. (Central Time), Sunday, December 11th. If you are interested in purchasing a refurbished TouchPad, please make yourself a reminder to log-on to eBay a few minutes before the sale starts to make your purchase.
In addition, the email indicates there will be a limit of two TouchPads per eBay user and an accessory bundle including a case, charging dock, and wireless keyboard will be offered for $79.
While the WebOS operating system which powers the TouchPad appears to be all but dead, and is blamed by many for performance issues on the tablet, a project to port Android to the TouchPad has made significant progress, and
reaching alpha status
in October.
Written by: Rich Fiscus @ 8 Dec 2011 3:06