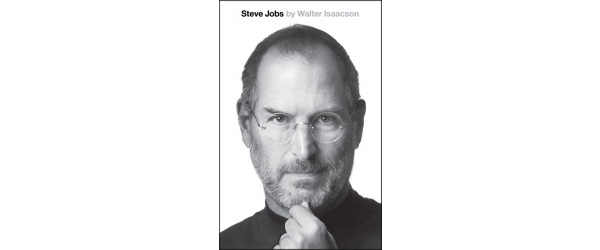 Walter Isaacson's biography of the recently deceased Steve Jobs rocketed to the top of Amazon's best-selling book list and stayed there.
The book was released in late October following the death of the former CEO and founder of
Apple
.
Amazon's list includes digital and print copies.
Perhaps more notably were the books that came in 4th and 9th, each of which was published through Amazon's excellent Kindle Direct Publishing and therefore did not have print editions.
Full list (via
LAT
):
1. "Steve Jobs" by Walter Isaacson

2. "Bossypants" by Tina Fey

3. "A Stolen Life" by Jaycee Dugard

4. "The Mill River Recluse" by Darcie Chan

5. "In the Garden of the Beasts" by Erik Larson

6. "A Dance with Dragons" by George R.R. Martin

7. "The Paris Wife" by Paula McLain

8. "The Litigators" by John Grisham

9. "The Abbey" by Chris Culver

10. "Inheritance (The Inheritance Cycle)" by Christopher Paolini
Written by: Andre Yoskowitz @ 12 Dec 2011 22:00