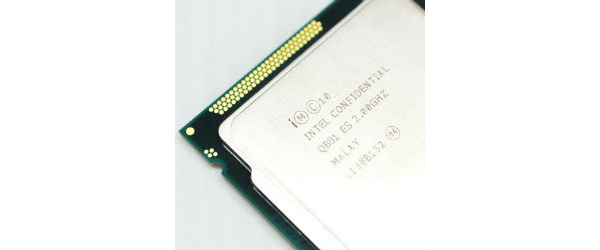 According to
Piper Jaffray
analyst Gus Richard,
Intel
is falling behind in the
processor
market thanks to their failure to compete in the lucrative mobile device segment.
While Intel has continued to concentrate primarily on performance, says Richard, consumer interest has largely shifted to convenience and mobility. As a result, the
SoC
(System on a Chip) processor has become increasingly important.
In a research note this week he wrote (
via CNET
):
As an example, there is nothing leading edge about Apple's A5 processor. However, the performance of an iPad is perceived by users as better than a PC. This is because the product has a longer battery life, instant on, and a fast internet connection. The A5 processor is not faster than an Intel processor but instead has a large number of IP blocks that execute different functions with lower power and typically more quickly than a general purpose CPU (Intel).
He also suggested that despite not even manufacturing their own chips,
Apple
has an advantage over Intel because of the important role software plays in modern chip technology.
There is certainly something to be said for that suggestion. Even between different mobile devices, how the processor is used can be just as important as what it can do.
For example, while
Android
devices typically use processors which are very similar to those found in Apple's mobile products, device characteristics like performance and battery life are highly dependent on the underlying OS and apps.
At the same time, it would be a mistake to discount the traditional desktop and laptop market in the equation, which is where Intel processors still shine brightest - including in Apple computers. While smartphones and tablets may be used more frequently by many people, they aren't anywhere near ready to take over many of the most important tasks.
If you are doing something very processor intensive, encoding a video for example, there is no substitute for raw speed. Having a 64 bit CPU doesn't hurt either.
And one thing Intel is definitely working on is adapting those traditional processors to use more of a SoC approach. Their Sandy Bridge and upcoming Ivy Bridge processors include onboard GPUs and Quick Sync technology for video encoding and decoding.
While it's true the old philosophy of concentrating almost exclusively on speed is falling by the wayside, as people expect their mobile devices to perform more tasks traditionally handled by PCs that will still play a role in the future. The real challenge is to figure out how to make a processor which conserves power whenever possible but runs quicker when necessary.
Written by: Rich Fiscus @ 14 Dec 2011 6:27