Roku
has announced a plan to move beyond set-top boxes and produce a new produt they are calling the
Streaming Stick
which will plug into
MHL
(Mobile High-Definition Link) capable
HDMI
ports on TVs.
MHL was originally developed as a way for mobile devices to connect to HDTVs via HDMI. Currently MHL-enabled HDMI ports are only available on a small number of TVs, but support can also be added via an external adapter. Notable TV manufacturers behind the the technology include
Toshiba
and
Samsung
.
The Roku Streaming Stick essentially packs a Roku
Set-top box
on a device the size of a USB flash drive. Taking advantage of standard HML features, it will be powered by the HDMI port and controlled by the TV's remote.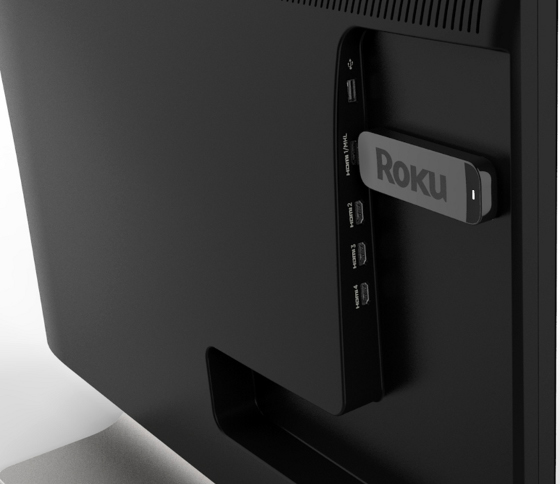 Because of this integration, Roku sees this as more than a set-top box. They envision it as a replacement for the Smart TV features becoming common on HDTVs. Not only does it allow a regular HDTV to be turned into a Smart TV, it also offers the possibility of upgrading those features without buying a new TV.
Kurt Scherf
, a digital media and consumer electronics analyst with
Parks Associates
sees the Roku Streaming Stick as a potentially game changing device. He said:
The Roku Streaming Stick is a game changer for the Smart TV market. It takes the leading streaming platform and integrates into the TV in a way that no one has been able to do before.
Later this year,
Best Buy
will begin selling the Roku Streaming Stick bundled with new
Insignia
branded HML enabled HDTVs. The Streaming Stick will also be sold separately.
Written by: Rich Fiscus @ 4 Jan 2012 16:34