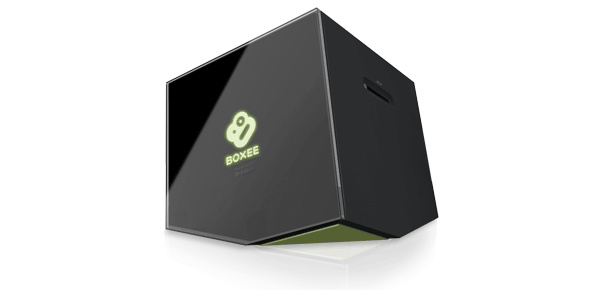 Today
Boxee
1.5 has been released for their set-top box and
pre-orders of TV tuners
for the
Boxee Box
began shipping.
The combination of the new software and USB TV tuner stick allow Boxee Boxes to be used for watching live TV. As of now, there is no
DVR
functionality, but the company is looking into the possibility of adding it in the future.
Boxee 1.5 for
Windows
,
OS X
, and
Linux
was released late last year, but doesn't include all the features in the set-top box version. Most notably, it doesn't include tuner support. In fact, at the end of this month they are
discontinuing it
completely to concentrate on the Boxee Box.
So why should you use a Boxee Box for watching TV? In his announcement today, Boxee's
Andrew Kippen
laid out some reasons:
Way better than just plugging the included antenna into the back of your TV, Boxee Live TV kicks it up a notch with:


Social Channel Listings ? We?ll show you what?s on, what your friends are watching, and how many people total are watching a show as you flip through channels.
Sharing ? Share the traditional Boxee way on Facebook, Twitter or Tumblr AND you can now passively share to Facebook using our Live TV Timeline App ? turn sharing on and whatever you?re tuned into will post to your Facebook ticker automatically. It?s easy to switch off too so your friends don?t need to know about your addiction to HSN.
Edit Channels - Quickly hide channels from your lineup that don?t speak your language or have pissed you off with bad programming decisions like taking Arrested Development off the air. Easily rename WNDHCTA 7.2 to NBC.
All-In-One Interface ? done watching a show on broadcast, easily jump into more episodes from the web. It?s the best of both worlds all on the same remote.
Written by: Rich Fiscus @ 24 Jan 2012 16:16