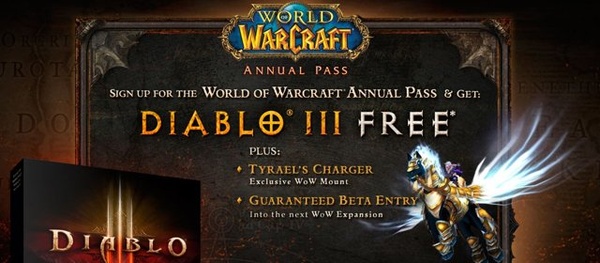 Blizzard's experiment seems to have paid off in a big way.
Last year, Blizzard introduced the
World of Warcraft
Annual Pass deal, which give users a free copy of
Diablo 3
and 12 months of game time in World of Warcraft. The subscription package costs £8.99 per month, for a grand total of £107.88 per player for the year.
At 1 million subscribers "in the west," the pass seems to be a large success.
More importantly for the company,
after the first subscriber dip
in years last year, the game appears to be headed back to growth.
Finally, Blizzard CEO Mark Morhaime noted that updates to the game have "contributed to retaining our players in the wake of competitive launches," naming Star Wars: The Old Republic without actually naming the game.
Written by: Andre Yoskowitz @ 11 Feb 2012 12:25