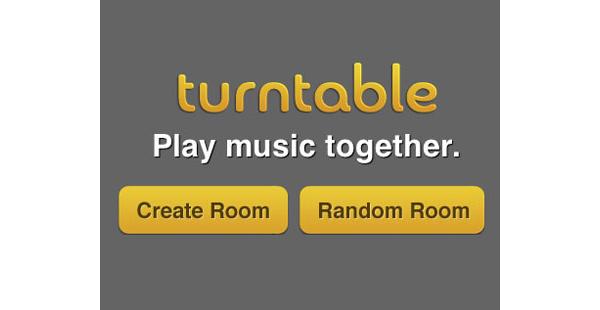 The popular virtual DJ startup Turntable.fm has signed a licensing agreement with all the major labels, turning the company "legitimate."
Turntable exploded last year in popularity as it allows users to share music and become DJs in virtual rooms with friends or strangers who vote to keep you as DJ or boot you if they do not like the music. Each room has its own theme.
Co-founders Billy Chasen and Seth Goldstein made the
announcement
today at SXSW.
Goldstein admitted that the founders did not know anything about music licensing when they created the service:
"We went into it without being worried about [licensing]. I didn't, and still don't know what the DMCA [Digital Millennium Copyright Act] stands for. We didn't know about the restrictions, the per-play rates, international [licensing differences], and the publishers, and the PROs [Performing Rights Organizations] - it was all gobbledegook...Intellectually, it [was] a huge challenge to navigate through a lot of these partnerships and label negotiations."
Turntable recently expanded to a mobile app, and is backed by a $7.5 million investment from venture capitalst Union Square Partners.
Written by: Andre Yoskowitz @ 14 Mar 2012 13:12