Just a couple of weeks after rebranding their services under the Google Play umbrella, Google has added a tab for the Play Store to their navigation bar in Gmail and other Google services.
Whenever you use a Google site, you will see the Play tab on the top black navigation bar. To make it even more obvious, the word "new" will be in red for the near future next to the tab.
Google rebranded the
Android
Market to Google Play, making the store a one-stop area for apps, e-books, music, and movies/TV shows.
Around the world, however, Google Play will mean something different to different places. In the UK and Canada, it will offer movies, books and Android apps but no music, in Australia, books and apps only; and in Japan, movies and apps only. Every other nation with Android will just offer apps, no content.
Check a screenshot of the new addition here: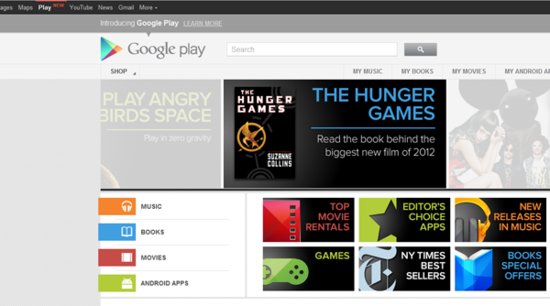 Written by: Andre Yoskowitz @ 27 Mar 2012 12:09