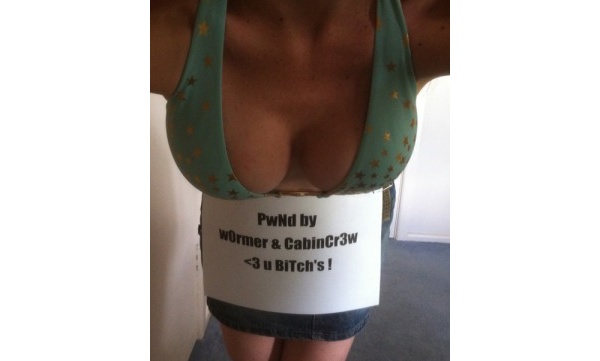 Alleged 'Anonymous' hacker Higinio O. Ochoa has been arrested thanks to a "racy" photo posted by his girlfriend.
Ochoa, aka "w0rmer" of the affiliate Anon group "CabinCr3w," posted a picture on his Twitter page with a girl in a low-cut shirt holding a paper that reads "PwNd by w0rmer & CabinCr3w." The "pwned" part was in reference to Ochoa's involvement in a site that makes access to personal information on law enforcement officials.
The FBI took the image
and checked the exchangeable image file format (EXIF data) that all digital cameras imprint onto an image. The EXIF data revealed information coming from an iPhone near Melbourne, Australia, which eventually led the FBI to Ochoa's Facebook page.
On March 20th, the FBI raided Ochoa's apartment and arrested him.
Says the FBI:
"[He] created fake events on their online, posted images representing Anonymous and CabinCr3w, deleted the entire administrator accounts except the one created by the attacker."
Written by: Andre Yoskowitz @ 14 Apr 2012 16:48