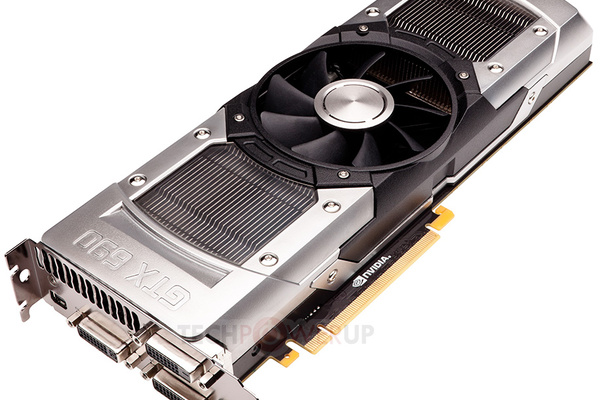 Nvidia has
announced
this weekend the availability of the world's fastest consumer graphics card, the Geforce GTX 690.
The card is powered by dual Kepler architecture-based GeForce GPUs and has a new "industrial design."
CEO and co-founder Jen-Hsun Huang made the announcement at the NVIDIA Game Festival in Shanghai, and it came as a surprise to many who expected the card to be released later in the year.
The company notes the
"exterior frame is made from trivalent chromium-plated aluminum, providing excellent strength and durability and the fan housing is made from a thixomolded magnesium alloy, which offers excellent heat dissipation and vibration dampening."
Overall, the GTX 690 is powered by 3,072 NVIDIA CUDA cores and the card can deliver close to double the frame rates of the closest single
GPU
product, the GTX 680. The card is also said to be more power efficient and certainly quieter than its predecessors.
Adds Brian Kelleher, senior vice president of GPU engineering at NVIDIA:
"The GTX 690 is truly a work of art -- gorgeous on the outside with amazing performance on the inside. Gamers will love playing on multiple screens at high resolutions with all the eye candy turned on. And they'll relish showing their friends how beautiful the cards look inside their systems."
Starting on May 3rd, the GTX 690 will be available on a limited basis with a full rollout on the 7th. The powerful hardware will not be cheap and will lighten up your wallet by $999.
Written by: Andre Yoskowitz @ 29 Apr 2012 19:58