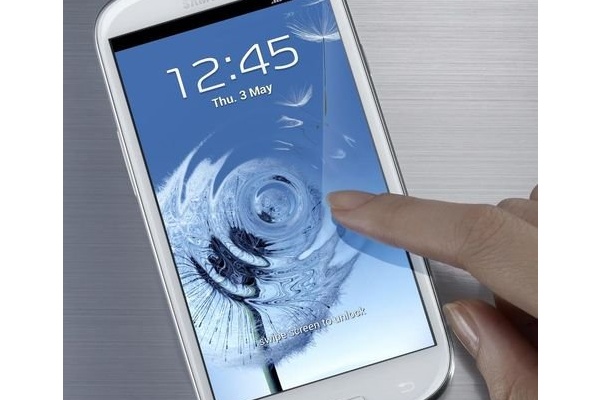 Over the past few days we have discussed at length the new hardware in the
Samsung Galaxy S III
, which was, to be completely honest, not revolutionary.
The device has a 4.8-inch
HD
Super AMOLED display, a powerful 1.4GHz quad-core Exynos processor and an 8MP camera, all of which are high-end but not leaps and bounds better than previous generation devices.
However, what should differentiate the phone from others in the market is its software, which
Samsung
has customized and tweaked to the point where it does not feel too much like the stock "vanilla"
Android 4.0 Ice Cream Sandwich
you may be accustomed to.
The phone will have an emphasis on "natural interaction," says the company. First off, a feature called "
Smart
Stay" uses the front-facing camera to monitor your eyes and keep a "bright display for continued viewing pleasure." Even if you have your phone set to go to sleep with inactivity, Smart Stay will keep it on if you are staring at the screen, reading, or otherwise. When your eyes are no longer staring at the screen, the display dims to save battery life, as well.
Secondly, the device will include "S Voice," a voice recognition system designed to work similarly to Apple's
Siri
. As an example, the company says you can simply say "snooze" to snooze your alarm in the mornings and many other uses include adjusting the volume, taking a picture, open your calendar and ask for the weather.
"S Beam" is another new feature included with the phone. The software is an enhanced version of
Android
Beam, which allows large files to be transferred between Android 4.0 devices. Samsung says a 1GB file can be transferred in as little as 3 minutes.
Finally, "Pop Up Play" will give owners a chance to watch a video on the screen while also continuing to use other apps. As an example, Samsung says the feature should be great for those who get a video attachment in their email and want to watch while replying.
Overall, these new features sound like excellent additions to Android and matched with a powerful phone it looks like Samsung has another major hit on their hands.
Written by: Andre Yoskowitz @ 5 May 2012 19:07