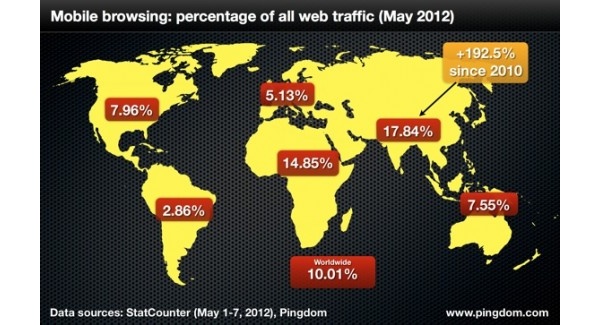 According to new
StatCounter
figures, mobile now accounts for 10 percent of all Internet usage worldwide, double the number from just 18 months ago.
Asia is seeing the biggest share of the traffic, up to 18 percent of total net usage, but most other nations are seeing strong growth, as well.
The figure makes sense given the fact that smartphone shipments rose 40 percent year-on-year to 144.9 million during the last quarter, alone. Tablet sales remain strong, as well, mainly thanks to the iPad.
Breaking the growth by region shows significant across the globe for the period. Asia saw 192 percent growth since 2010 for mobile Internet, while Europe saw 183 percent. Oceania saw 162 percent growth while Africa saw 155 percent.
North America was the laggard, thanks to their already strong smartphone population. North America growth came in at 69 percent.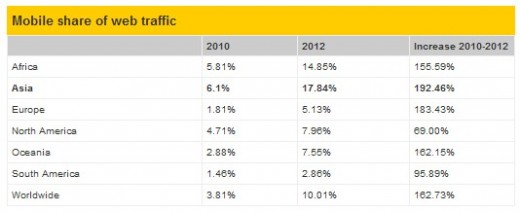 Written by: Andre Yoskowitz @ 11 May 2012 12:41