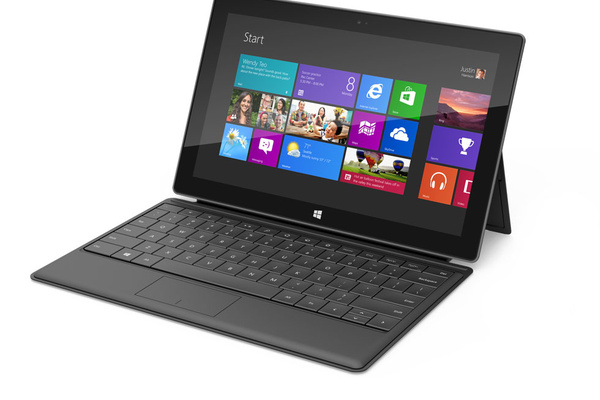 Microsoft has used their impromptu 'mystery' event to unveil the rumored 'Surface' Windows RT tablet.
So far, from the specs revealed we can see that the device is a 16:9 display, 10.6-inch screen, the edges are beveled at 22 degrees, and is just 9.3mm thick. The display has Gorilla Glass 2 and you can connect to "the strongest Wi-Fi connection ever."
The case is built of magnesium, and the "liquid metal is formed into an ultra rigid and light frame" while weighing just 1.5 lbs.
Additionally, the device has access to all Windows apps for music, movies and more, and all games from the Windows Store. Full Microsoft Office is installed, as well.
Surface will be a line of products including a Windows RT version and a Windows 8 Pro model. The RT model is powered by a Tegra 3 processor and the Pro is powered by an Intel i5.
The Surface has two digitizers, one for touch, one for digital ink, and 600 DPI, allowing for full editing using a stylus.
There was no word on price except to say it will be "competitive" with other ARM-based tablets. This means $500 or more.
More notably, is the case, which doubles as a kickstand and a full multi-touch keyboard. Check the pictures for the awesome look of the new case: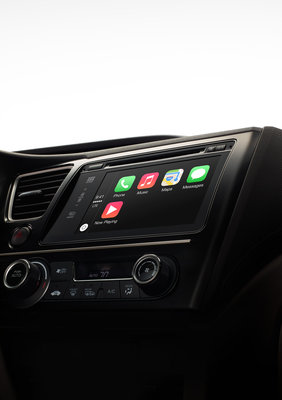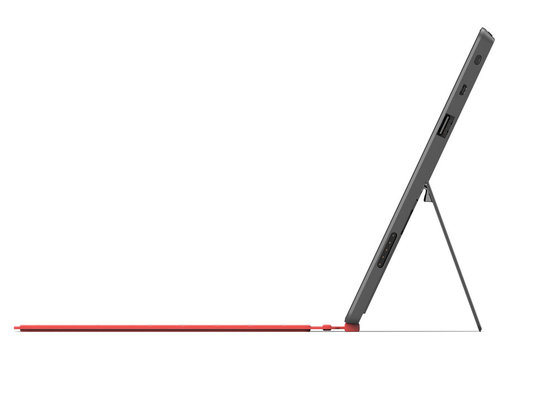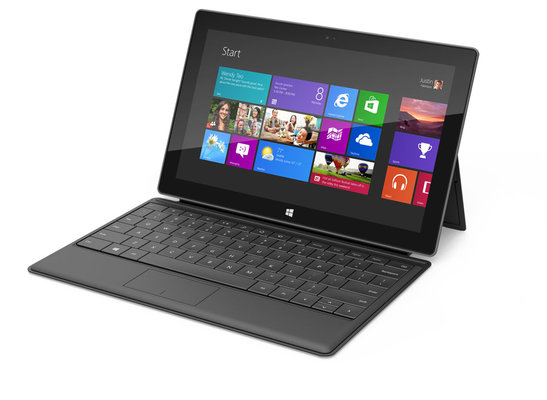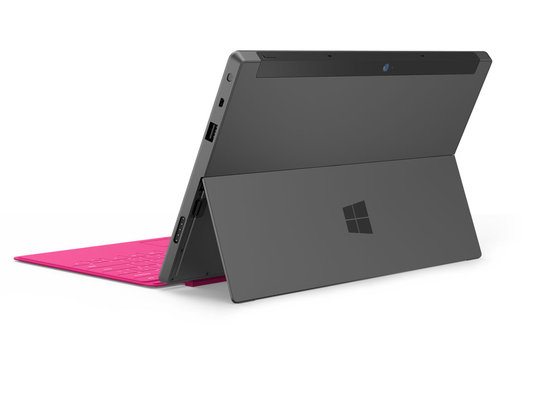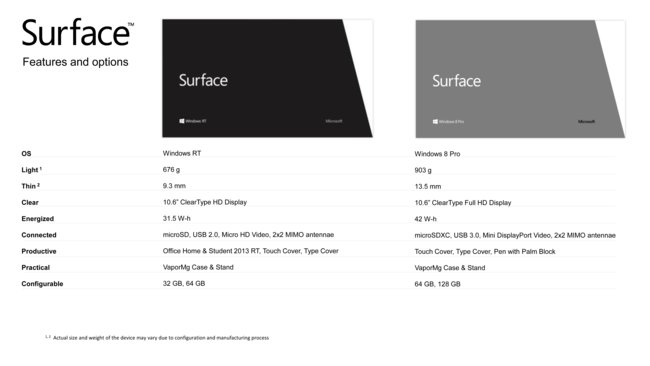 Written by: Andre Yoskowitz @ 18 Jun 2012 19:15