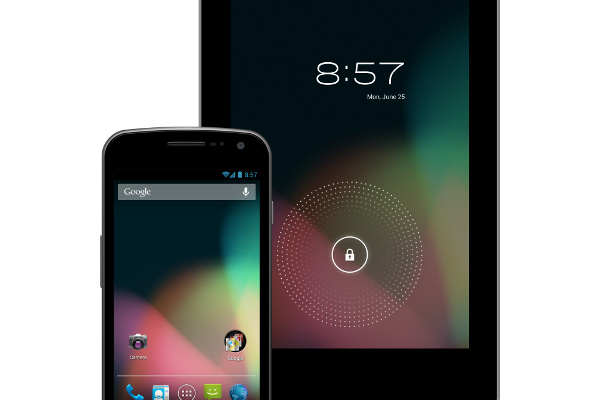 While
Android
4.1 is more of a minor update compared to what 4.0 was to 2.3,
Jelly Bean
brings some impressive new features to Android.
Jelly Bean will be the fastest, smoothest and most responsive OS yet, as it offers the lowest touch latency, says the company. Additionally, 4.1 "extends vsync timing across all drawing and animation done by the Android framework. Everything runs in lockstep against a 16 millisecond vsync heartbeat -- application rendering, touch events, screen composition, and display refresh - so frames don't get ahead or behind."
Major Updates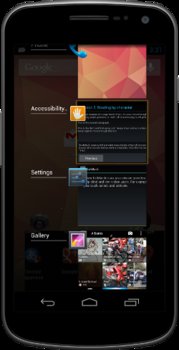 4.1 also adds a new Accessibility settings for handling gestures. Accessibility services can link their own tutorials into the Accessibility settings, to help users configure and use their services.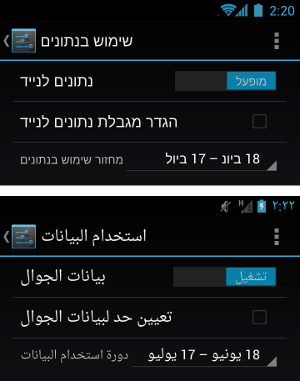 Furthermore, Jelly Bean adds bi-directional text in TextView and EditText elements. This means "apps can display text or handle text editing in left-to-right or right-to-left scripts." Hebrew and Arabic are newly supported thanks to this new addition. Users can install their own keyboard maps now, as well, making it possible to install international keyboards and special layout types. 27 keyboards are pre-loaded.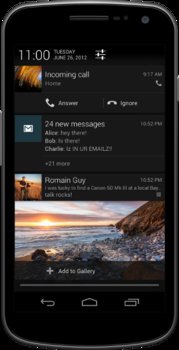 Expandable notifications let you dsplay more types of content in your notifications. Says Google:
"Users can expand them with a simple gesture. Android 4.1 brings a major update to the Android notifications framework. Apps can now display larger, richer notifications to users that can be expanded and collapsed with a pinch. Notifications support new types of content, including photos, have configurable priority, and can even include multiple actions.

Apps can add up to three actions to a notification, which are displayed below the notification content. The actions let the users respond directly to the information in the notification in alternative ways. such as by email or by phone call, without visiting the app.

With expandable notifications, apps can give more information to the user, effortlessly and on demand. Users remain in control and can long-press any notification to get information about the sender and optionally disable further notifications from the app."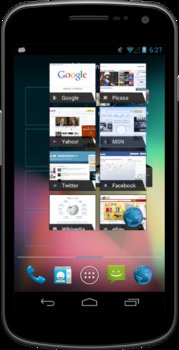 App widgets can now be resized, depending on the space left on the home screen. When the widget is resized, Android notifies the host app's widget provider, which can reload the content in the widget as needed. Widgets can be portrait or landscape, as well.
Smaller Updates
There is an easier way to get to "full screen" and "lights out" modes, which hide the status bar, action bar, navigation bars, especially when you watch a film or read a book.
In Jelly Bean, contact photos can be as large as 720x720, finally removing those blurry pics when a friend calls.
Android Beam has been upgraded, as well, making "it easier to share images, videos, or other payloads by leveraging Bluetooth for the data transfer. When the user triggers a transfer, Android Beam hands over from
NFC
to Bluetooth, making it really easy to manage the transfer of a file from one device to another."
The browser has seen adjustments, as well, including "Better HTML5 video user experience, including touch-to-play/pause and smooth transition from inline to full screen mode," "Improved rendering speed and reduced memory usage for better scrolling and zooming performance" and "Updated JavaScript Engine (V8) for better JavaScript performance."
All purchased apps will protect data and assets by encrypting with a device-specific key.
Cloud Messaging
Perhaps most notably for devs is the creation of Google Cloud Messaging (GCM), "a service that lets developers send short message data to their users on Android devices, without needing a proprietary sync solution."
As Google says: "GCM handles all the details of queuing messages and delivering them efficiently to the targeted Android devices. It supports message multicasting and can reach up to 1000 connected devices simultaneously with a single request. It also supports message payloads, which means that in addition to sending tickle messages to an app on the device, developers can send up to 4K of data.
Google Cloud Messaging is completely free for all developers and sign-up is easy. See the Google Cloud Messaging page for registration, downloads, and documentation."
Written by: Andre Yoskowitz @ 28 Jun 2012 0:26