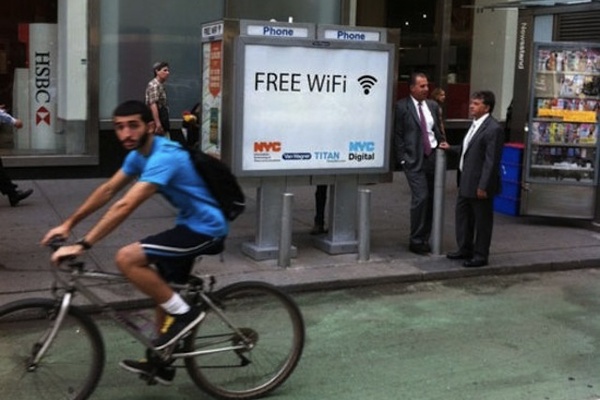 Payphone booths, once a staple of life before cell phones, will get a second chance at life in New York.
The city is piloting a program which will install free Wi-Fi hotspots in select booths.
For starters, the free Wi-Fi is headed 10 payphones in three boroughs and will be completely free to the public.
You will just need to agree to the terms and you will be redirected to the city's main tourism website. There are no ads currently but that could change in the future.
According to
OM
,
"the payphones have been outfitted with 'military grade' antennas that provide service up to 300 feet away."
Van Wagner Communications will provide the installation for free, which would cost $2000 otherwise. The company owns most of the payphone booths.
There are 13,000 payphones around NYC.
Written by: Andre Yoskowitz @ 12 Jul 2012 21:18