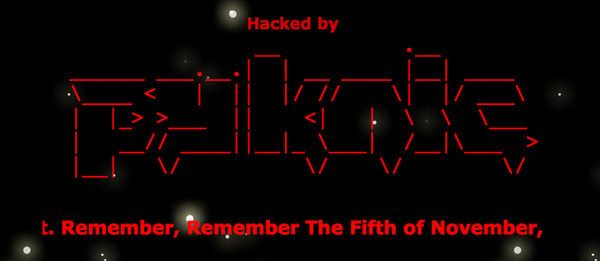 Earlier today, NBC was hit by a broad attack online, with many of its sites
being defaced
.
The company's mobile landing, its main Saturday Night Live site and its Rotoworld forums all temporarily had deface notices claiming they were hacked "by pyknic."
Additionally, there was a scrolling text that read ""REMEMBER, REMEMBER THE FIFTH OF NOVEMBER, THE GUNPOWDER TREASON AND PLOT. I KNOW OF NO REASON WHY THE GUNPOWDER TREASON SHOULD EVER BE FORGOT," an homage to Guy Fawkes.
Furthermore, the hacker wrote that user info and passwords had been stolen, as well.
Guy Fawkes day is November 5th.
Written by: Andre Yoskowitz @ 4 Nov 2012 17:12