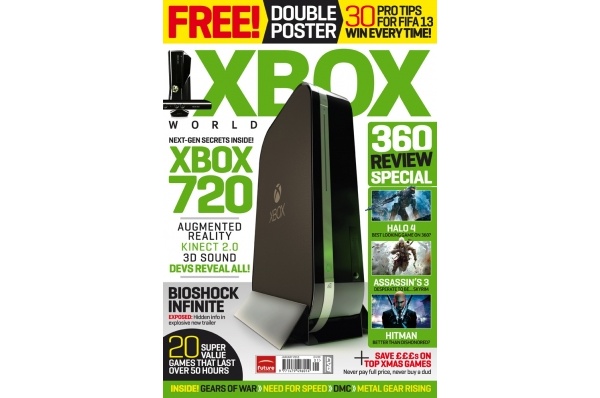 Xbox World, which is set to cease publication after their December issue, has published a large 8-page feature showing off "everything" they know about the upcoming Xbox 8/Xbox 720/Xbox Next/Xbox/Durango.
The magazine has a good track record for
Microsoft
Xbox leaks, but with no official confirmation until next year, at least, take everything written with a grain of salt.
Says editor-in-chief Dan Dawkins (
via CVG
):
"Xbox World has been at the cutting edge of Durango coverage for over 12 months. Unless something really dramatic changes, everything we reveal in our penultimate issue will be revealed long before E3 in June."
The mag speculates Microsoft will name the upcoming console simply "Xbox," similar to how
Apple
has stopped numbering their iPad tablets.
With its release, the new Xbox will introduce
Kinect
2.0,
Blu-ray
support, directional audio, a
TV
output and input, a new 'innovative controller' and finally, augmented reality glasses (to be released in 2014/15).
Current dev kits "boast a CPU with four hardware cores, each divided into four logical cores" and 8GB of
RAM
, says the magazine.
Finally, the company created a mock of the upcoming console based on Microsoft's new products and industry sources.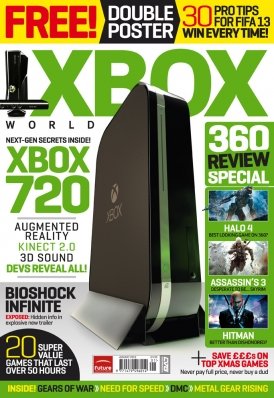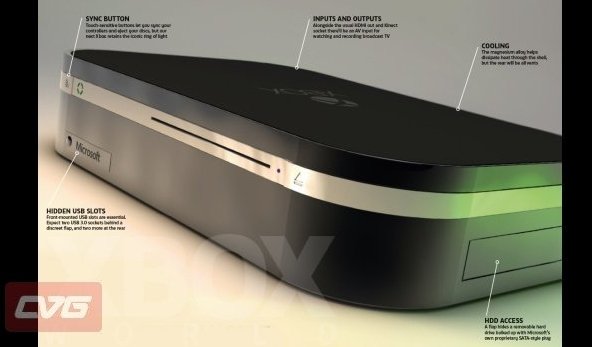 Written by: Andre Yoskowitz @ 20 Nov 2012 17:18