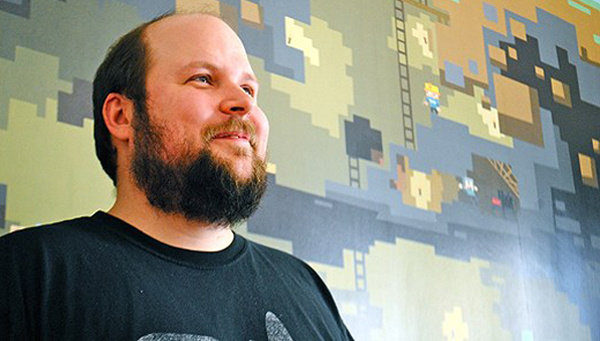 According to a new article in the Swedish financial press, Minecraft creator Markus "Notch" Persson made $101 million in licensing fees in 2012.
When asked on Reddit what plans he had for the money, Notch
responded
:
"It's weird as f**k. I grew up in a relatively poor family, but once I got a decent job, I never really had to worry about money. My hobbies were playing games and programming, so there wasn't any real drain. I could eat out when I wanted to, and go to the movies without having to save up for it. I still had to save up for trips and to be able to buy computers or consoles, but that just felt normal.



"Now, all of the sudden, as a result of how modern society works, I managed to somehow earn a sh**-ton of money. I still like playing games and programming, and once I had the latest computer and consoles, there really isn't much more to spend the money on than traveling. I might eventually get a driver's license so I can buy a car."
Additionally, the programmer plans to make charitable donations to children's causes and information freedom groups.
Notch already gave his $3 million in dividends for the year back to his 29 employees at Mojang as a bonus.
Written by: Andre Yoskowitz @ 3 Feb 2013 14:24