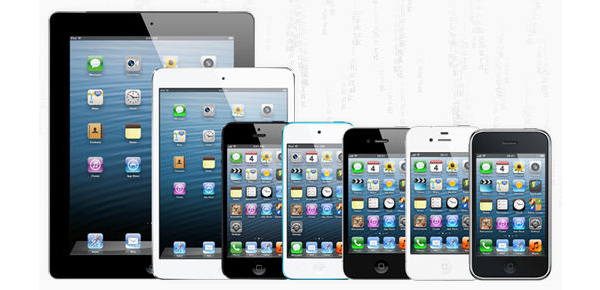 Team evad3rs bring untethered jailbreak for iOS 6.0 through 6.1.
The
evasi0n
tool was released today, with support for iPhone, iPod touch, iPad and iPad mini devices running iOS 6.x. It is available for Windows, Mac OS X and Linux, and takes only a few minutes to complete.
You require...
5 minutes of your time!
A computer, running Windows (XP minimum), Mac OS X (10.5 minimum) or Linux (x86 / x86_64)
An iPhone, iPad or iPod running iOS 6.0 through 6.1 (you may check in Settings / General / About => Version)
A USB cable to connect the device to the computer
I decided to test it out on my iPhone 4 (which I hadn't even updated to iOS 6 yet anyway until today) with the Windows tool.
NOTE
: Jailbreaking is always done at your own risk! Users are having more success with this method if they first backup their device, then let iTunes completely restore it (which means it will restore to factory settings with the latest firmware, remember this method only works up to 6.1) and then run the jailbreak. You can retrieve your backups from iTunes / iCloud later. So that's an idea if you are having problems with the jailbreak.
The first thing to always remember is to backup the phone/tablet first. Don't take chances with your data, it doesn't take much to backup to your computer or to iCloud and might save you big time if something goes wrong and you need to restore it.
Download evasi0n from:
evasi0n for iOS 6.0 - 6.1
Or Homepage:
evasi0n.com
You must also remember to
disable the lock passcode
before you start this process (
Settings
->
General
->
Passcode Lock
). Close iTunes if it is running, and don't use your device while the process is under way (duh!). If the process gets stuck somewhere, it's safe to restart the program, reboot the device (if necessary by holding down Power and Home until it shuts down), and rerun the process.
NOTE to Mac users
: If you get an error on OS X 10.8 saying that evasi0n can't be opened, control-click (or right-click) the app and on the revealed context menu, choose 'Open.' On the ensuing dialogue box, choose 'Open' as well.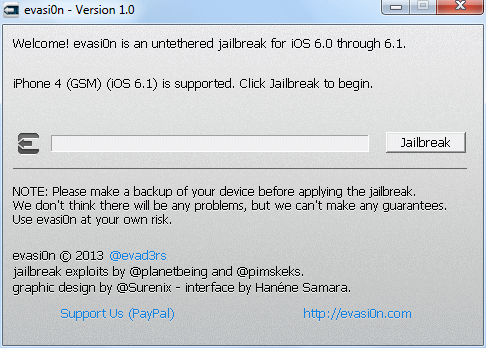 Evasi0n has a (thankfully) simple interface, it is one button that you can use as long as it has detected your device, iOS version and displays what it is correctly. When you click the button it will go to work immediately, retrieving data needed from the iPhone/iPad to jailbreak the device, then it will proceed to reboot it.
Stage 2 of the process involves injecting data, and working on installing
Cydia
.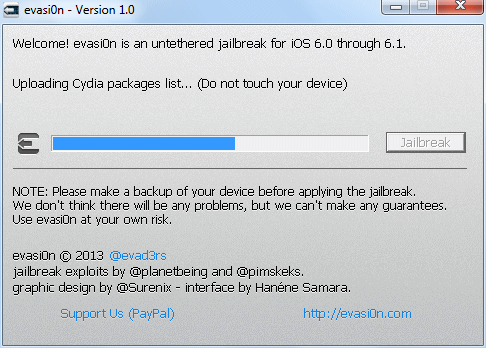 You will be prompted during the process to unlock the device and to run the Jailbreak app that will have appeared, so just find it and run it and envasi0n will continue.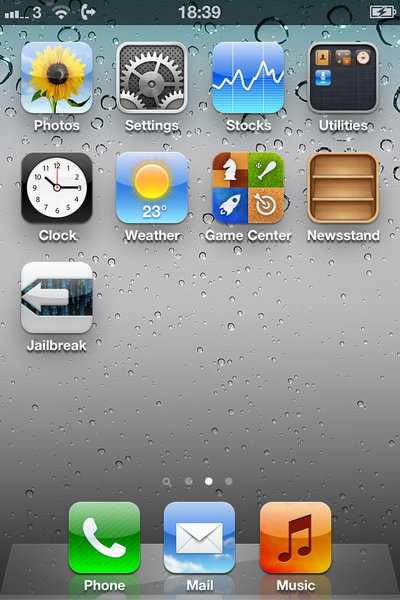 If the process completes successfully, then envasi0n will complete as shown in the screenshot below. Your device will reboot a couple of times and Cydia will do some configuring but it shouldn't take too long to complete.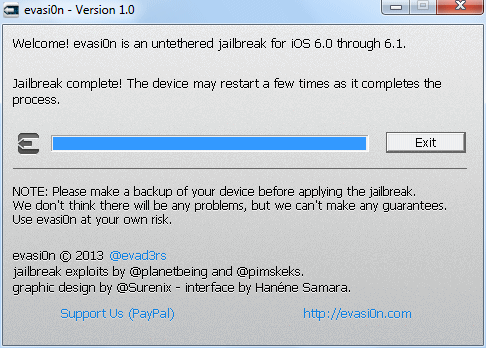 All in the all, the process with the iPhone took only a few minutes and went off without an issue. Hopefully it'll be the same for you. Cheers
@evad3rs
.
Written by: James Delahunty @ 4 Feb 2013 14:18