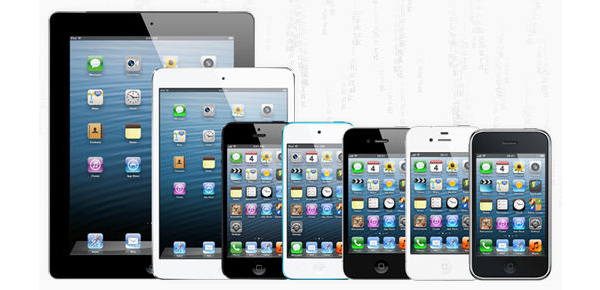 Update address bugs with weather, reboot.
Some users who opted to jailbreak their iOS 6.0-6.1 devices using the
evasi0n
jailbreak tool from
evad3rs
this week were reporting a couple of problems afterwards.
Some users complained of issues with the iOS
Weather
app, where it would crash spontaneously. Another problem came when rebooting the device, with users reporting long time for the reboot process to complete.
Evad3rs quickly moved to provide fixes for the problems, and have now also updated the original jailbreak - evasi0n v1.1 - so that the bugs will be fixed on devices that are jailbroken from now on.
You can
get evasi0n v1.1 from here
.
Or you can visit the evasi0n homepage at:
evasi0n.com
For those of you who have already used evasi0n and just want to fix the bugs without redoing the process, then you can do it right from your device. Just follow these instructions.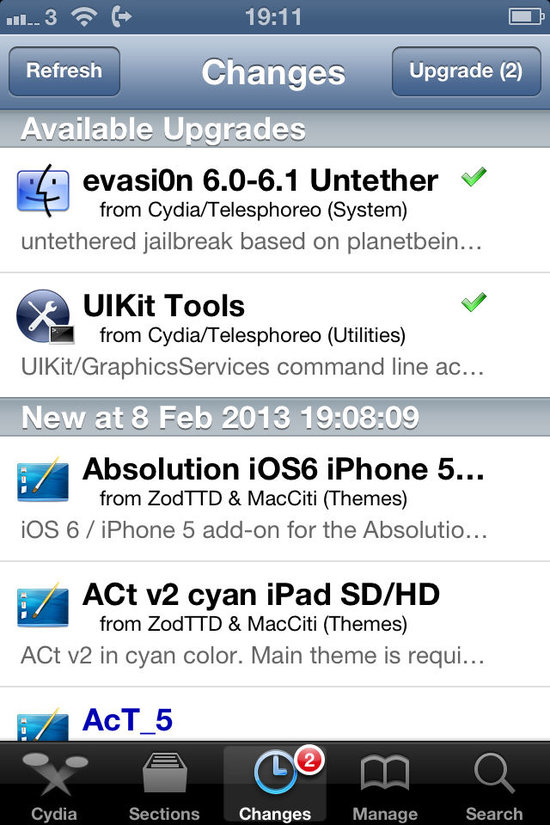 Turn on your device and look for the Cydia app, launch it. Don't worry if you get a Preparing Filesystem message which hangs there for a while before going back to the lock screen - simply go back and run Cydia again and it'll be fine.
When Cydia launches, tap Changes at the bottom of the app.
There should be two "Available Upgrades", evasi0n 6.0-6.1 Untether and UIKit Tools.
Install evasi0n 6.0-6.1 Untether by tapping it, then "Modify", tap "Upgrade" and then "Confirm" it.
Do the same to install the UIKit Tools update
REBOOT THE DEVICE right away.
The bugs should now be gone! :-)
See:
Jailbreak iOS 6.x with evasi0n - supports iPhone, iPod touch, iPad and iPad Mini
Written by: James Delahunty @ 8 Feb 2013 14:30