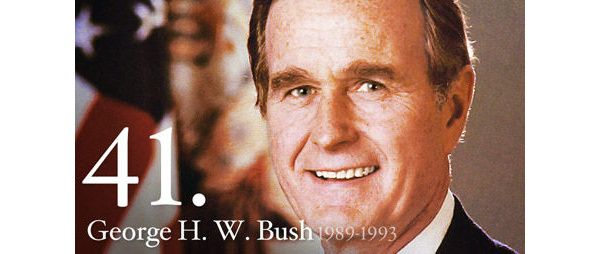 Bush' e-mail account hacked.
A hacker has stolen personal e-mails and photographs belonging to the 41st US President,
George HW Bush
, according to a spokesman for the Bush family.
"We do not comment on matters under criminal investigation,"
Jim McGrath
told the
Houston Chronicle
.
The hacker is said to have broken into several accounts of the Bush family. One of the photographs stolen from the accounts is of the former President in a hospital bed, as he was being treated for a bronchitis-related cough.
Another shows his son, 43rd President
George W Bush
, posing beside a cardboard cut-out of himself with a moustache drawn on it, while other show painting by him.
Speaking with the
Smoking Gun
, the hacker said he had taken "a lot of stuff" including "interesting mails" about the former president's time in hospital.
The e-mails reportedly include a note
sent by President Barack Obama
to George HW Bush while he was in hospital.
Written by: James Delahunty @ 8 Feb 2013 13:16