AOL reported its Q4 quarterly earnings this morning, and
Dan Frommer
put together some charts with the most interesting facts form the report.
The company saw its first revenue growth since 2005, but it's becoming increasingly clear that the company makes no money outside of its "old services," most notably dial-up.
AOL still has 2.8 million dial-up subscribers, down from a peak of 27 million in 2002. The company only lost 100,000 subscribers during the quarter, lower than average.
Nearly all of the company's profits come from dial-up, AOL mail, AIM, etc., even though the division accounts for under 40 percent of revenue.
AOL's "Brand Group," which includes content providers like Huffington Post, TechCrunch and Engadget, accounts for almost the same amount of revenue as the services group, but brings in very minuscule profits.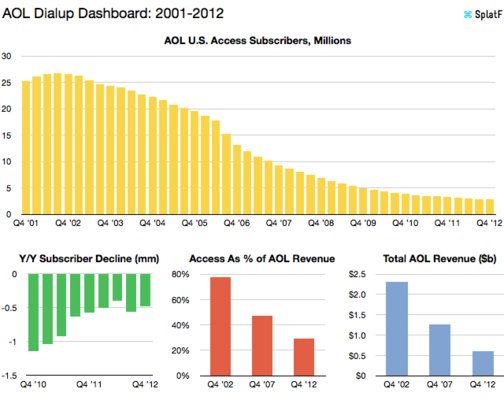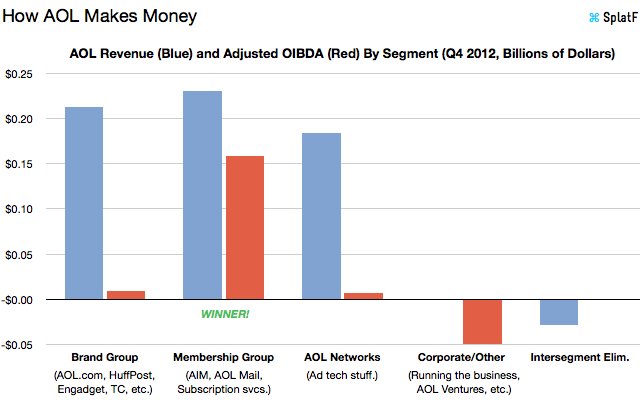 Written by: Andre Yoskowitz @ 9 Feb 2013 0:23