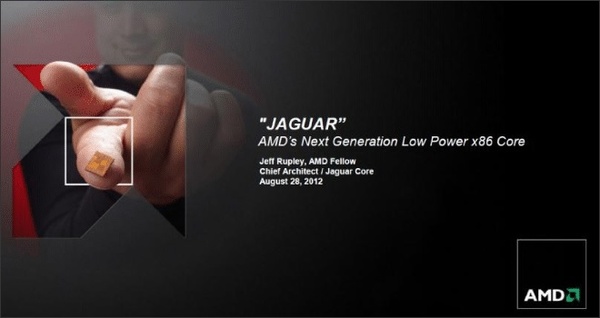 Microsoft
will use an
AMD
processor in its upcoming Xbox console, say
sources
, allowing the company to keep costs lower and giving developers an easier way to create games.
The
Wii
U and the upcoming PlayStation 4 both use AMD chips.
Reports claim the "Xbox will use an AMD system-on-a-chip that combines powerful "Jaguar" central processing units with graphics chips," moving away from IBM's PowerPC tech seen in the
Xbox 360
. This will make Xbox 360 games incompatible, however.
Next-gen consoles will greatly benefit by moving to the x86 platform, as developers have been actively building games for PCs and will find it easier to port such games between platforms.
"We'll probably see many more titles because the console makers are saying the publishers are back in the driver's seat,"
said Richard Doherty, president of technology consulting firm Envisioneering Group.
"Developers won't have to reinvent various features, such as smoke, shading and reflections for each machine and can essentially create once and port once, and be done."
Development costs were through the roof with current generation of consoles, as each featured a different architecture.
Rival
Sony
is used a custom AMD
SoC
with eight 64-bit Jaguar cores and a Radeon graphics processor from AMD's ATI unit. Additionally, the PS4 has a secondary chip for background processing.
Written by: Andre Yoskowitz @ 8 Apr 2013 21:22