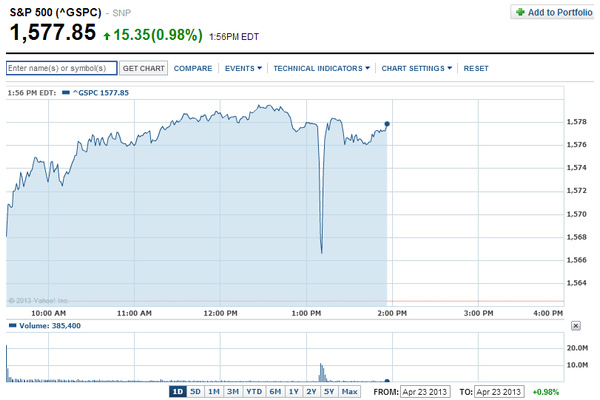 Hackers caused a mini stock market "flash crash" this afternoon after sending a bogus tweet from a hacked Associated Press (AP) Twitter account.
The tweet, posted below, read that there were explosions at the White House and President Barack Obama had been injured. The account was quickly shut down, but the damage had been done.
U.S. markets, including the Dow Jones and S&P 500 fell 1 percent in one minute before rebounding.
White House spokesperson Jay Carney quickly dismissed the story by saying the President was doing just fine. The AP has had all of its Twitter accounts suspended.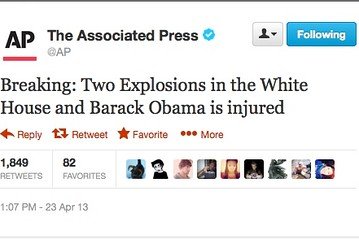 Written by: Andre Yoskowitz @ 23 Apr 2013 14:04