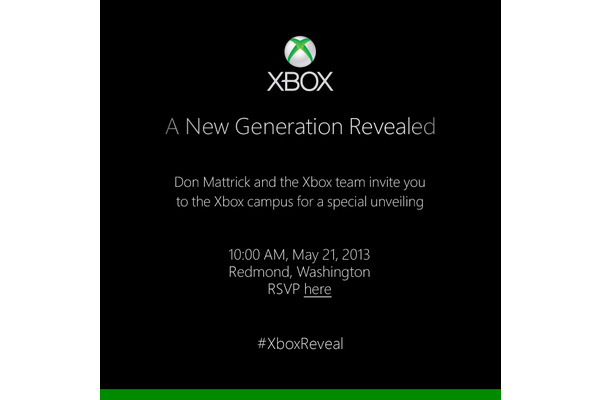 The usually reliable
Paul Thurrott
has reported on the upcoming Xbox successor.
Microsoft
confirmed yesterday the console will be unveiled on May 21st at an event on their campus.
Thurrott says the system will be released in early November and will cost $299 with subscription or $499 without. The "subscription" cost is $10 per month for two years and will require an Xbox Live Gold subscription.
The journalist also revealed some more great info on the console. Reads the report:
Windows 8 Core. The next Xbox is based on the "Core" (base) version of Windows 8. This suggests a common apps platform or at least one that is similar to that used by Windows 8. It also suggests that Microsoft could open up this platform to enthusiast developers. (That last bit is supposition on my part.)

No entertainment box. Microsoft originally planned to offer both a "full" version of the next Xbox (with video game playing capabilities) and a lower-end entertainment-oriented version, code-named "Yuma," that didn't provide gaming capabilities. But plans for Yuma are on hold, and no pure entertainment version of the next Xbox will appear in 2013 (or possibly ever).

Blu-ray. The next Xbox will include a Blu-ray optical drive.

Internet-connected. The next Xbox must be Internet-connected to use. This is the source of the "always on"/"always online" rumors and isn't as Draconian as many seem to believe.
Very, very interesting.
Written by: Andre Yoskowitz @ 26 Apr 2013 0:09