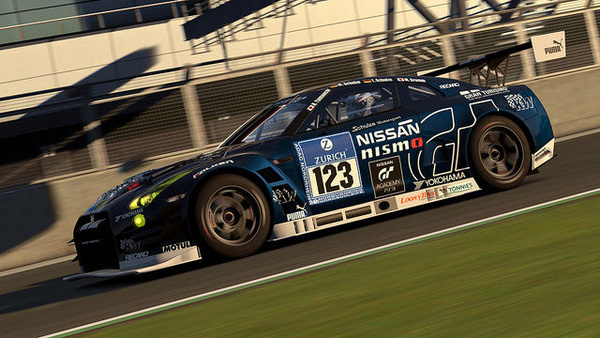 Gran Turismo 6 has been unveiled, and will be available this holiday season on the PlayStation 3 console.
Gran Turismo creator
Kazunori Yamauchi
made the announcement today at a Silverstone event held to celebrate 15 years of the series. The iconic franchise has reached a whopping 70 million sales since it first captured gamers attention in the 1990s.
Features revealed today include stunning new tracks and cars and an overhauled user interface. There's also a new engine, which will improve game operation.
All of the cars and tracks from Gran Turismo 5 - which has sold 10 million copies - will be present in GT6, but the car lineup will expand to over 1,200. There will be a total of 33 locations (71 different layouts) available, including the UK's famous Silverstone Circuit.
"It is amazing to think that it is 15 years since we first released Gran Turismo,"
said
Kazunori Yamauchi
, during the announcement at Silverstone Circuit.
"Things have changed a lot since then and now Gran Turismo 6 is a further evolution of my dream. We're pleased to deliver GT 6 to PlayStation 3 as we have a very loyal community on that platform. However, we have refactored the game to make it very flexible and expandable, with a view to making many future developments.

"I am very pleased with everything about the new game and the new additions, but the launch will only be the beginning for GT6. The game will continue to develop throughout its life. I already have many ideas for things I want to achieve in the next 15 years of Gran Turismo!"
Written by: James Delahunty @ 15 May 2013 16:58