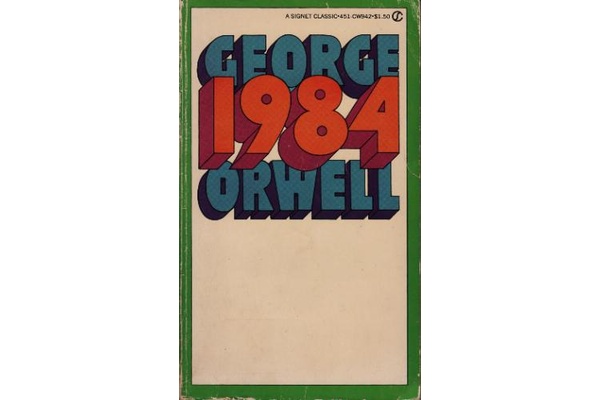 Amazon has
noted
that sales of George Orwell's '1984' novel have jumped over 4000 percent since news hit of the U.S. government collecting personal data like phone records.
The popular book, written originally in 1948, is Orwell's look into a future where "Big Brother" government monitors and tracks their citizen's every move.
In Amazon's "Classics" section, the book is now up to #2, and overall it remains in top 100 best-sellers, moving from 11,800 last week.
The PRISM computer system, which was revealed to be used by the NSA (National Security Agency), allows access to data from video and audio messages, emails, phone calls and connection logs from companies like
Microsoft
, Google, Facebook,
Apple
and others. Each of the companies has denied that the NSA has server-side access to their information.
Rival book retailer Barnes & Noble also says they have seen a "significant spike in sales recently as government surveillance and Orwell have been paired in the news," even though the book has long been a top seller.
Written by: Andre Yoskowitz @ 12 Jun 2013 12:52