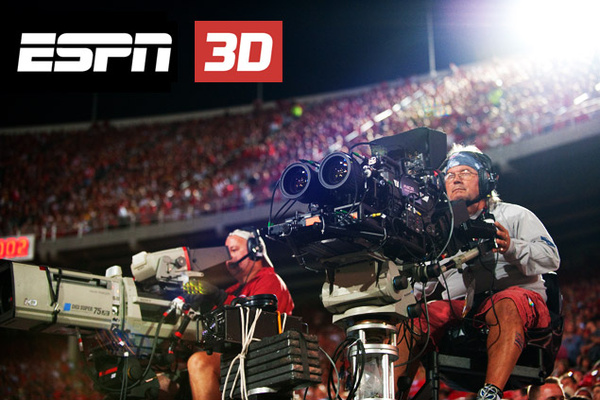 ESPN will shut down its specialized ESPN 3D channel by the end of the year, proving once again that 3D is a gimmick that the general public could not care less about.
The move was confirmed via Twitter by an ESPN PR affiliate, who cited the lack of adoption of 3D TVs and services as the reason.
A second spokesperson added:
"Nobody knows more about sports in 3D than ESPN, and we will be ready to provide the service to fans if or when 3D does take off.
"
The channel launched in June 2010 to broadcast the FIFA World Cup.
ESPN discontinuing its 3D operation by end of year

-- Richard Sandomir (@RichSandomir) June 12, 2013
ESPN 3D was great at home but due to low adoption of 3D to home, we are discontinuing to focus on other products for fans and affiliates

-- Katina Arnold (@KatinaESPN) June 12, 2013
Written by: Andre Yoskowitz @ 12 Jun 2013 12:18