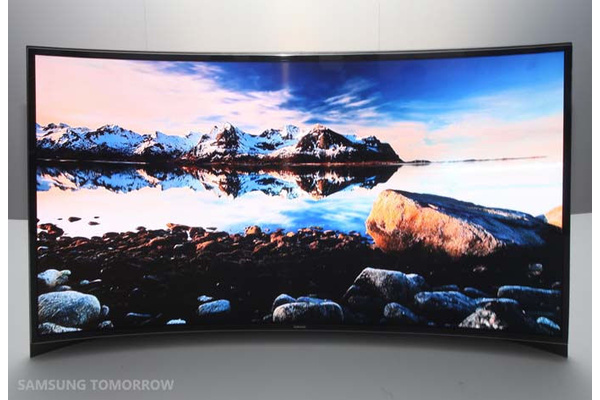 As expected, Samsung has rolled out its curved 55-inch OLED TV in South Korea, jumping into a niche market after rival LG Electronics.
While it is great to see organic light-emitting diode TVs on the market, Samsung has warned that industry forecasts might be a bit optimistic.
DisplaySearch
had forecast that over 50,000 OLED TVs will be sold this year, rising to 600,000 in 2014 and up to 7 million in 2016.
However,
LG
has had a 55-inch curved OLED (and an non-curved OLED) on the market since January and is estimated to have
only sold a few hundred so far
.
OLED screens consist of thousands of self-emitting diodes, providing brighter and better quality pictures while consuming less powered than a comparably sized LCD screen with a backlight. Production is more complex than LCD panels however, meaning that for the moment they must remain toys for high-end consumers.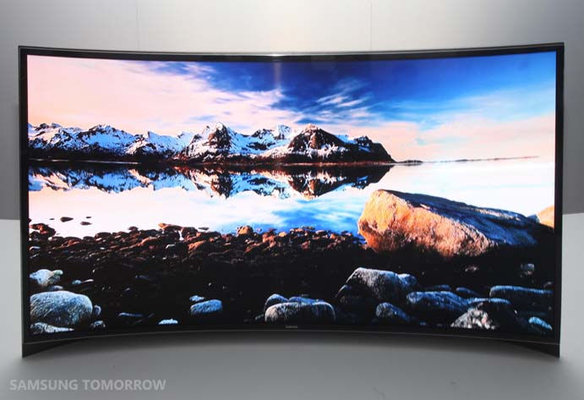 "We are proud to be able to deliver on our promise of bringing our Curved OLED TV to the market,"
said
Hyunsun Kim
, Executive Vice President, Samsung Visual Display, Samsung Electronics.
"With this product, we're able to offer consumers an immersive viewing experience and flawless picture quality. The Curbed OLED TV is a ground-breaking, future-proof product that pioneers a new era of TV viewing."
Samsung Curved OLED TV is now available in Korea at major outlets retailing for KRW 15 million.
Written by: James Delahunty @ 27 Jun 2013 6:17