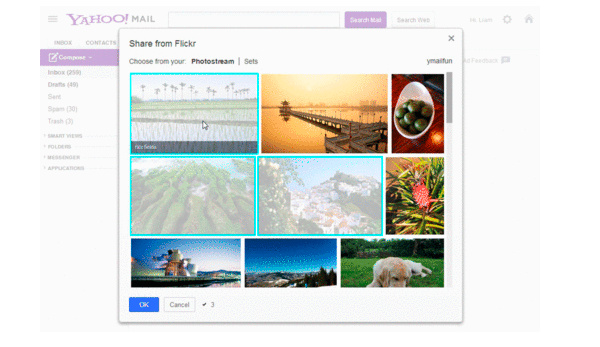 In its ongoing effort to make Yahoo mail modern and relevant, the company has integrated Flickr to the email service.
Additionally, the photo-sharing site has been integrated into notifications for Yahoo search results for images and video.
Yahoo acquired Flickr in 2005 for $35 million while it was still a fledgling company.
By integrating it into the email service, users will be able to send photos and albums easier directly from their Flick accounts. Yahoo says "Just click on the arrow next to the paperclip and choose "Share from Flickr," to access the feature."
Moving to the Search, users can now set alerts for specific keywords in Web searches, video searches and image searches.
Yahoo will
"send you a message when the topic you are following shows up in a search result."
Written by: Andre Yoskowitz @ 30 Jun 2013 22:31