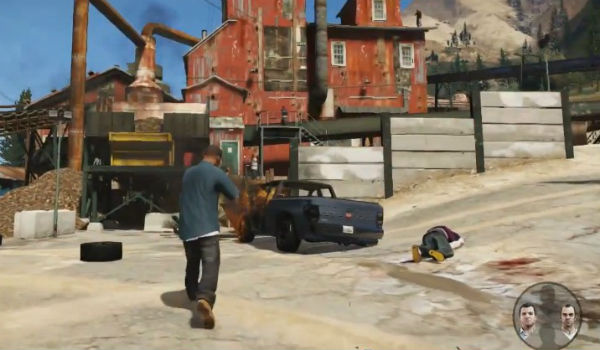 Earlier this week, we reported on the first GTA V gameplay trailer, which featured 5-minutes of narrative and real footage from actual gameplay.
When asked, Rockstar Games
has confirmed
the footage came from the PS3 version of the game:
"Just to clarify for those asking, this particular video was captured with footage from the PS3 version of the game."
Some had speculated that the footage had been taken from the oft-rumored but never confirmed PC version of the game.
A job listing recently called for a graphic programmer to join Rockstar Leeds. The post was removed but was already shared across the net:
"Rockstar Leeds are currently looking for a talented graphics programmer to help bring our latest titles to the PC platform," it read, "working together with the other Rockstar studios, you will be responsible for maintaining the studio's uncompromising quality bar, delivering the highest quality PC experience possible."
GTA V will feature three protagonists, each of which are already established in the world, unlike in past games where you really have to start from the bottom. The game allows you to control all the characters at any time you want and others move to "autopilot" until you switch back.
In the demo, you can see a few new features like the ability to go skydiving and play tennis, or even meditate if you choose to. Check it out:
Written by: Andre Yoskowitz @ 10 Jul 2013 20:03