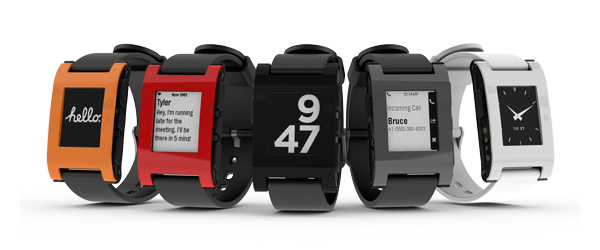 Pebble, the smartwatch startup that became the highest-grossing Kickstarter campaign of all-time, has reached 275,000 watches sold.
Co-founder Eric Migicovsky says the company has received 190,000 orders through its site, following 85,000 through Kickstarter a year ago.
The company recently announced availability at Best Buy retail stores, and Migicovsky says The Pebble is sold out at many locations already.
After months of delays and many technical difficulties for early adopters, shipping seems to have stabilized for the most part, so the co-founder says priorities have shifted, this time to developers.
"Our focus as a company is now shifting to supporting third-party developers,"
Migicovsky
says
. "
This means our developer tools will get better, we'll be focusing on how developers can get their tools out to users. It's in our best interest, as well as in the interest of developers to share this these stories."
The company has also now seen over 1 million downloads for its apps via
Android
and
iOS
.
Written by: Andre Yoskowitz @ 14 Jul 2013 22:23