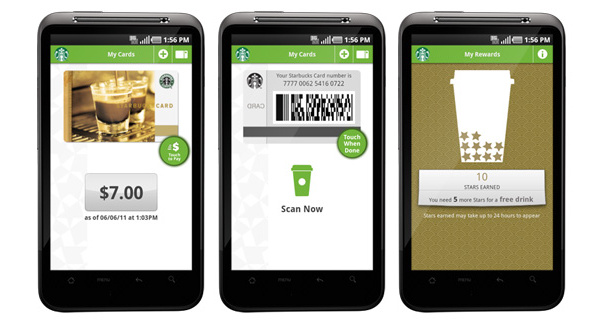 Starbucks seems to be one of the few companies to successfully implement mobile payments.
The
coffee
company has just
announced
that a full 10 percent of payments in the U.S. are now made using smartphones and the Starbucks app.
For those who have not used the app, it is very simple. You get a Starbucks gift card, register the number with the app, and load money online, through the app or in-store. You can then pay in-store using the digital version of your card. Each purchase helps you towards rewards, like free drinks and food items.
Additionally, Starbucks's loyalty cards in North America saw dollars loaded grow by 30% year-over-year.
Finally, the company will begin installing wireless charging mats in more stores, with a full rollout expected for the end of next year.
Written by: Andre Yoskowitz @ 27 Jul 2013 23:22